Do you think Anna Kournikova is sexy?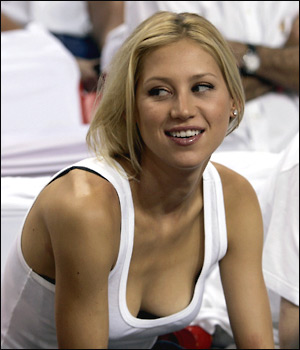 Latvia
February 19, 2009 8:33am CST
Anna Kournikova comes from my neighbouring country Russia. Many people consider Russian women as one of the sexiest in whole world. What about Anna Kournikova, a world famous tennis player? Is she sexy? And she still a tennis player anyway?

7 responses

• India
1 Feb 10
i find her looks quite ordinary, i live marry pierce better.


• India
27 Feb 09
without a doubt she is beautiful and sexy,but not a good tennis player.

• India
21 Feb 09
She is nothing short of sexy. And Russian women are one of the sexiest in the world. Maria Sharapova, Maria Kirilenko, Elena Dementieva prove my point. As for a tennis player - it was a good thing Anna Kournikova shifted to modelling.

• China
20 Feb 09
I used to think she's hot,but prettier prettier athletic come around recently year, like maria sharapova,and many other.

• Philippines
19 Feb 09
i was never fond of Anna Kournikova. i never find her sexy and i don't suppose she did very well in tennis. Maria Sharapova got long sexy legs and a pretty face and has won championships in tennis. I guess I am biased here :) because I like Sharapova.