Do you know fruit need to be eaten on an empty: stomach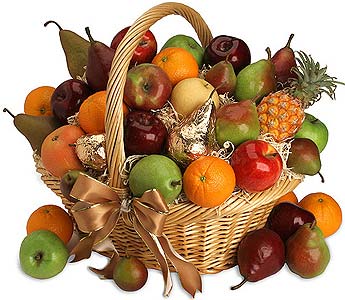 Malaysia
February 19, 2009 11:43am CST
Fruit need to be taken on an empty stomach,not as desert after a meal. If you eat like this,it will serve a major role detoxifying your system and supply you with great energy for weight loss and other activities. hope this help others.
7 responses


• Singapore
22 Feb 09

Yes, very much. After trying all the D-something durians, still not able to choose the best of the lots. Sometimes even the D24 durians differ so much in quality.

I think durian is best when you are having a night cough. Just one meal of durian and the cough gone! Malaysia durians are still much better than the Thai durians.



• Philippines
21 Feb 09
i sometimes eat fruits before meal and sometimes i eat also after meals as a desert. not all fruits is good to be eaten before meals because there are some that can cause ulcers and other diseases. but fruits is really good to those people who is undergo diet program. happy mylotting to you.

• India
20 Feb 09
Hi, Thanks, for Ur entire Quote from "Global Health & Fitness" site. =Lahiri,Kolkata,india.

• India
21 Feb 09
I will never bother about anything in food habits. If you think it is good it will be good,if you think it will bad and it will bad.So think good .

• India
20 Feb 09
You can try banana. Just not the green one because they are a bit colder in the stomach but try the yellow banana. In Japan they try this diet fruit and a lot testified already that it worked. You can take any food you like to eat during lunch and dinner but you cannot be eating more after 8pm. Only on that time you will need to drink water only. But be sure to eat banana before that and also in the morning.

• China
20 Feb 09
Oh,I never know that.But it's said that if eat bananas on an empty,it's bad for health. But other fruits i don't know very clearly. And it's better to eat fruit at least one hour before meals

• United States
19 Feb 09
I never knew that. But i never eat fruit as a desert either.