Do You Use Cleaning Services?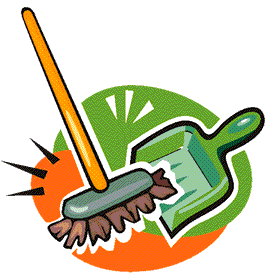 Latvia
February 20, 2009 8:09am CST
I have never used this service to clean my apartment. I like to do it myself once a week, strangely I find it kinda relaxing. I could understand people who own big houses and they don't have a time to clean the whole house at once. Maybe I would use the cleaning service if my house would be big, who knows. Anyone has an experience?
2 responses

• United States
20 Feb 09
I have always wanted to call merry maids. I would love to see them clean the base boards and walls. I don't need a cleaning service in my home. So No I have never used them.

• United States
20 Feb 09
No I have never used a cleaning service and I dont think I ever will. But I have in the past used a laundry service.