walking off weight ! let's do it !

China
February 23, 2009 5:57am CST
Walking at a moderate pace for 30-60 minutes burns stored fat and can build muscle to speed up your metabolism. Walking an hour a day is also associated with cutting risk of heart disease, breast cancer, colon cancer, diabetes and stroke. Isn't it time to work one-hour walks into our busy lifestyle?
2 responses

•
23 Feb 09
Monday through Friday I run, yes run, not walk, with my dog for an hour. Then once I get home from school I do a casual walk for 15 minutes, just as a potty break and to stretch his legs. Then, a little while later, we go for another walk/play time thing for half an hour. We just go to the park and play ball and what not. Then that night we do some serious exercise, usually 45 minutes. Like running, playing, etc. So total, Monday through Friday, about 2 and a half hours. Then on Saturday, we do a lot! Hour run in the morning, he usually comes with us when we go out shopping or whatever, so he gets out a bunch. Then every single Saturday we go to the dog park for at least an hour. And if we go out to eat, we take him along sometimes depending on if they have an outdoor patio for us to set him down to rest. So Saturday really depends. He usually is out most of the day unless it's a lazy Saturday, but on average he gets 2-3 hours, but the dog park he's always running around so it's like equal to a couple hours of walking! Sundays I do our hour run in the morning, sometimes one in the afternoon, and then a half hour walk at night. Sunday is when he gets the least amount of exercise, but I think Saturday makes up for it! He's an American Pit Bull Terrier male :]

•
23 Feb 09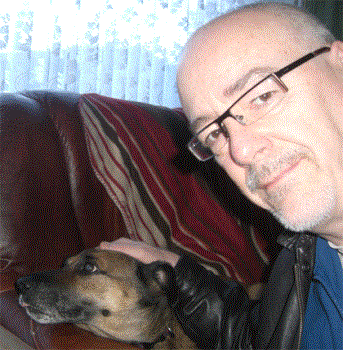 Twice a day I take the dog for a walk of at least 30 minutes duration. I read a study that said dog-walking beats a trip to the gym as it's low-impact excercise and the companionship of the dog lowers stress. The fields I walk in are quite steep so it gets the blood punmping and the lungs heaving!