Married or Single Life?

Netherlands
February 23, 2009 6:29am CST
i was just thinking which do you prefer most? single or married life? i have been single for the past 27 years before i got married. it's nice to be single coz you can do things on your own but i would rather do things together with my husband. what about you?
6 responses

• India
23 Feb 09
hii janyen..I am just 20 years old..So i am single..And i am happy now..I prefer to be single than married..If we marry we can't do any work by single we must take permission from our wife..So i don't like that..But must marry..So i will marry at 25 or 26 when i come..So up to that i feel free and i will enjoy my life..Gus posting my dear friend..happy mylotting..cheers..




• Netherlands
23 Feb 09
hi srisankeerth, your still young and you still have lots of things to do with your life. enjoy it for the time being and later on you will feel that you will need someone to be with you forever. if the right person will come to you, i know you will say yes and definitely would want to spend your life with her. more power!

• India
23 Feb 09
Well u had given a great suggestion for me...Yeah we must need some one with us to share all..I am just 20 so i have to know more about life..I am enjoying my life now and when i came to know that some one is necessary for me i will marry then..Yeah we must need someone to share our life and to share our responsibilities..Gus posting my dear friend...happy mylotting..cheers..




• China
24 Feb 09
to marry or stay single is really a question which is worth deep thinking. In the past, for most people, to get married seems to be a must in their life. now i begin to reconsider is it a must? is a life blessed with marriage really a blessing? not necessarily, on the contrary, a marriage failure could be thousands times worse. well, in that case, better be single.

• India
23 Feb 09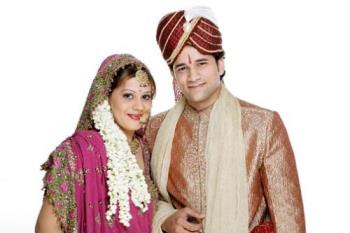 Hello my friend janyen Ji,
Both have different attitude in our life. It all depends upon both spouses. We are married since almost 40 yrs now (02 Dec falls our marriage anniversary), and I was marriaed at your age, but I am unable to calculate your 'un-married' life, do you count immediately after birth OR after attaining adult-hood. You may reduce at least 13 yrs out of 27 yrs (present age as per profile). In other words, you had enjoyed living alone for 14 yrs. may god bless you for happy and married life for the rest of your life and have a great time.


• Canada
23 Feb 09
I'm 38 and didn't get married till I was 36 but I love being married and could not imagine my life now without my husband

• Philippines
23 Feb 09
Well during my single days i do have time going out with friends and have fun. But i guess if you are married this will change a bit. Not because your spouse is restricting you, but because your goal in life was changed. It is a blessing from God to have a spouse who is helping you to grow, spiritually and of course to other things which you learn most from your significant other. I can say that having a spouse or being married is doing better for me because i am not alone in life to face struggles and difficulties. There will always be someone for you , a helper, a mate, someone to encourage you and give you hope when you feel like giving up.

• Philippines
23 Feb 09
i prefer to be married someday because i think that it's the best way to enjoy the blessings and privileges of being a woman. i get to have a family of my own and have kids. i will learn to understand the behavior of my parents in the present by having my own family in the future. i want to be able to understand why heir strict and know the sacrifices they had to make for us.