OMG I missed Mylot yesterday very badly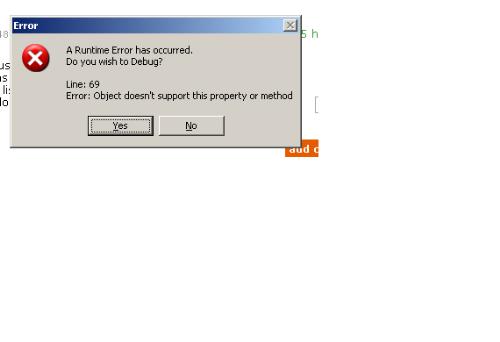 Bangalore, India
February 26, 2009 3:32am CST
Not because of lack of time but because of the error I was getting. I am adding the error image with this discussion. What is the problem? Today also I am getting same error sometimes. And also mylot site is taking much time to load. Any body having same problem? What is the solution for it?
3 responses

• Delhi, India
26 Feb 09
You were not the only one, we all faced the same problem and we were unable to log in yesterday till late in the evening. It must be a problem from the back end. Today it is working fine.

• Bangalore, India
27 Feb 09
Thanks for the information happy myloting.

• India
26 Feb 09
Hi Chaitra, It was a problem not with you but with all of us. I think in India all are faced same problem. The page was loading very slowly, takes almost 10-15 minutes to load one page and sometimes showed error. I don't have report with other country people but in different parts of India everybody faced the same problem. So don't worry, today is far better than yesterday but everybody's profile shows that '……there is no activity for the last 60 days'. (Have you noticed the same, check it). I hope it will also sort out soon.

• Bangalore, India
26 Feb 09
Yes sreekala compared to yesterday its better today atleast i can do some posts. Ya I checked profile its showing for me also. Thanks for the Information. Happy myloting.

• India
15 Mar 09
i am too late to reply, i hope ur problem is no more now...

, i think it must be your local network problem, i responded similar discussion y'day also, but i have broadband and it works very well, i have not got any problem in the past. I was busy in my forex activities, so late to reply...sorry friend !!