Chocolate helps weight-loss! thousands are cheated!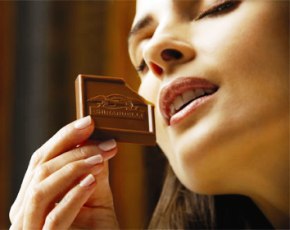 China
February 26, 2009 11:01am CST
The chocolate, called Slim-Choc, was marketed in the UK and due to the ads saying that it can help lose weight, the product instantly became popular. Soon the consumer watchdog announced about the scam and data gathered from people who bought the product showed that 78% of those who fell for it were women. However, there were also a lot of men who bought the product, considering that it might help cure them from impotence and hair loss. According to the manufacturer of the chocolate, Slim-Choc can help a person lose 20lb in 20 days, without the need to exercise or stay on a specific diet. The ads stated that Slim-Chop represented a "brand new revolutionary cure for the obese and overweight." It also said that the product was "the first and only chocolate that burns off fat and cellulite".
2 responses

• United States
26 Feb 09
I think that alot of those diet pills and such on the market are scams. Everyone wants a quick fix and wants to loose weight without having to do any calorie counting and exercise. I can see how this Slim Choc would get alot of woman to buy it.

• Portugal
26 Feb 09
I dont know if it is a scam. but I saw a few day ago a interveiw with a cientist taht discovered that chocolate does not make you that fat. at least not as much as people think

• Canada
26 Feb 09
I am sure that the scientist is right...chocolate alone will not add pounds, but the problem lies with the fact...that chocolate has to be sweetened or most person would NOT consume it! It is the sugar that's the culprit! Cheers!