Are you Eco-friendly?

France
November 10, 2006 1:52am CST
Do you try hard to not waste the Earths resources, to recycle and re-use, but also to reduce what you consume,a nd do your best to repair the mamage we cause? I worry about this a lot, and I do my best but I'm sure I don't do nearly enough to offset the impact of my living here.
9 responses

• Iceland
18 Nov 06
I try to recycle as much as I can but I draw the line at smelly foods lol. In the past 10 years I have been making my own soil for my garden from kitchen waste. I also recycle all glass, paper and plastic. I also donate old clothing and furniture to charity so I think I'm doing my part. Recycling is not very popular in Iceland but I think it's growing slowly.

• France
18 Nov 06
Its important just to keep chipping away at it, well done for managing so much if its not commonly done in your area.

• United States
6 Aug 07
It took a long time for recycling to become popular in my area, too. It also took awhile on the internet. But one of my articles at Helium finally took off, so I know the interest is improving. Just keep bringing it up. People have to hear something as many as 3 times before they start to think about changing.

• United States
19 Nov 06
I try to do the best I can on re-using things I can and doing my part not to litter..I hate seeing trash in the woods, lakes, etc. I also am fanatical about conservation of wildlife and wildlife areas. Too many people just do not care. But I think if they could go forward in time and see what all of that is doing to the earth, they might just change their mind.....by the way, CUTE kitties!

• France
19 Nov 06
Thanks for the response (the kitties are much bigger now, into everything!) It would be fascinating to see how we all turn out wouldnt it, I think most of us would be horrified if we could see the planet in 100 years time. Wonder if it would actually make a difference though?


• France
18 Nov 06
thats a nice way to think about it :) Thank you for responding.

• United States
4 Mar 07
Well I do agree that there is probably more that I could do to try and offset the impact I make on the world. I try to recycle and reuse but mostly I try to reduce whenever possible. That is the biggest I think. Then the other I do mostly is re-use things. I figure if I'm re-using at least I'm not adding the the landfills and that way help reduce what I'm putting back out there for the earh to deal with.

• India
11 Nov 06
I try to be as eco friendly as posible..on my conscious level atleast...

• France
11 Nov 06
thank you for your response. I think tats all we can try to be, or concious, and as we go along we will improve on all levels

• Canada
14 Nov 06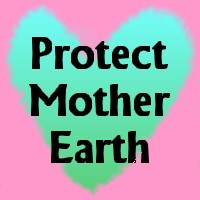 i try to be as eco-friendly as possible. we live in a rural area and we do not have recycling facilities in our tiny community. otherwise, i make my own natural olive oil soap plus my own natural cleaners. its very inexpensive to make your own natural cleaners. you use ingredients like baking soda, vinegar, lemon juice, natural soap and oil. you can also add essential oils to the mix. i have been recommending http://www.care2.com/healthyliving/ as a great resource because it has tons of tips to become a better environmental citizen. you can spend hours there. there are many other resources but that's the one that is easy to remember.

• France
14 Nov 06
Thank you for your response. I make all our cleaners too, and most of our beauty products as well. We also try to reuse old clothes by turningthem into oter things and generally make things go as far as possible. Its fun too, to see how creative we can be.


• United States
6 Aug 07
I try to reduce, reuse, and recycle. But mostly I re-educate! People will throw away onion, fruit, and vegetable net bags. Then buy a plastic pot scrubber. Take the net bags, wash them with soap and water. Let them dry. Then knit or crochet a circle, or sew them and pull the thread so they are wavt and then sew the ends together and make a circle. Use them as pot scrubbers. There are many pot scrubber patterns on the internet using netting or recycling net bags. But people throw away things and turn around and buy the same thing they just threw away! It's crazy. Cut cereal boxes like magazine storage boxes. Cover with pages of magazines that you don't want to keep or paint, or put used paper or odds and ends of wallpaper on them. Label and put the magazines you do want in them. Before throwing something away and buying something else, think, what do you need that you can make this thing into? I know, I'm preaching to the choir here. You all seem to be doing a lot of this so far. But this way of presenting it makes people go, "Oh wow, that is foolish, throwing away something and turning aroung and buying the same thing." Or they think, "I could save money by not buying this other and by not adding to the trash which is _ number of cents or dollars per pound to throw away." You save twice. Yes, we're eco-friendly. I hope to be eco-friendlier soon. Great topic.

• United States
7 Aug 07
Thank you for picking this as best response. May you have many more responses with wonderful ideas to help us all. Take care.

• France
12 Nov 06
Thats good to know, do you think teh best you can is everything you can, or do you feel there are more things you could do? I know I feel that way

• United States
27 Aug 07
We have been Eco-friendly all our lives around here. It is just the natural way of life in our area. We had to do it to manage our money. we have always raised our own garden and so many other things. We hang our clothes on the clotheline. I even have a clothesline in the house to use in winter. It gets really bad here in winter. I remember when I was a child, when the clothesline would break, we even put our clothes on small shrubs to dry. We put all our grass clippings, veggie and fruit peels (uncooked) along with twigs and leaves from the trees in the compost pile. To use in the garden. We have raised bed gardens. We bake in cans. I have posted a few of my recipes for baking in cans on mylot. We also use cans as candle holders. Just need to remember to put them where children cannot reach them and put a pot holder under it. Put several holes in them to let the light out. We sell our soda cans for recycling. There is no place to recycle items of any kind around here but there is a place about an hours drive away that buys soda cans, aluminum foil, old batteries and such. We use our newspapers to put down before we put down mulch. It will keep the weeds from growing through and it will turn to soil just as the mulch will. We use old tires to make beds for our rhubarb. We cut them until they lay flat then we put them together with rivits to make them as long as we need them. It acturally looks nice. We use candles to save on lighting energy when we view TV or are just chatting. We have a solar radio that stays in the kitchen window at all times. We have used the same radio for over 10 years with no problems. We also have a solar batter charger. It is great. You can even put it in the window of your vehicle to recharge batteries for you flashlight, radio or whatever. This is a great way to save money while traveling on vacation. No need to stop and purchase new batteries.

• China
24 Aug 07
I love nature very much and my family are very good at recycling things that could be reused. We store the stuff that can be recycled in our basement. When we have enough, we will sell them so that they will be collected again for getting some useful materials from the stuff.