Is it sci-fi for you?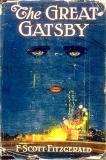 Philippines
March 1, 2009 9:50am CST
Or is it the horror type, love story, etc. What is the type of book you love to read?
5 responses



• United States
2 Mar 09
The two genres I read are science fiction and fantasy. Sometimes I do read the classics. I do also like reading fact and trivia books also.

• United States
1 Mar 09
I will read anything with words. I prefer paranormal romances. What i really love is a book that mixes genres, like its paranormal romance that is also a suspense mystery.

• United States
1 Mar 09
I read non-fiction. I read educational books. That doesn't just mean text books although I do have some of them also. I'm reading a book about Hitler and the Nazis and also a book about American history. I enjoy reading educational books because to me the purpose of reading is to learn.