I FINALLY MADE IT...youpee..now I can use them!


Canada
9 responses

• Italy
1 Mar 09
I love 'em!

If they don't work straight away try logging out and back in again to fix them. Have fun!

ps to me you're the egg shelllady


• Canada
1 Mar 09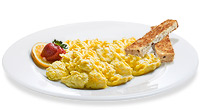 yaaaaaaa..can't wait until it's registered I made the 200 mark to be able to use them... HEHEHE EGG SHELL LADY...how cute..so you read all about my egg shells heheh

• Italy
1 Mar 09
I read about them, talked to you about them and my plants are already so happy for them!



• Canada
1 Mar 09

hey..that is so grt.. isnt it wonderful when something you suggest..works



• Slovenia
1 Mar 09
Congratulations on hitting the 200 mark. I can't wait to get emoticons because I always use them on Internet. It is the best way to describe your feelings to someone who can't see your face at the moment. Plain sentences are emotionless and sometimes you understand them wrong because you can't feel the "emotion of the sentence". I have only couple of posts to reach the 200 mark... Can't wait for it. I congratulate you once more and if I could I would post the =) or xD smiley here. Happy myLotting and I wish you many payments here.

• Canada
2 Mar 09
sure is..can't wait to get there..have a long way to go as am not always on line and have to make up for it when I am hehehe

• Canada
2 Mar 09

Thanks,
they sure are fun to use..a face is worth a 1000 words..

I sure hope to make many payments too


• United States
1 Mar 09
hello dancingredfeather yippee!! but a word to the wise unless that you already know, if i am not mistaken, you can only use three smileys in each one of your new Mylot discussions, or when that you go to respond to a Mylot discussion as well. but yeah, the smileys sometimes speak for you. lol you know? the other day i wasn't having a good morning, and believe me, my smileys helped me respond to one of my friend's Mylot discussion and as a matter of fact, not to be bragging about it or anything like that, i am just chatting here, i did recieve the best response for that Mylot discussion. whoo hoo!

well congratulations to you on making it to the two hundred mark around here at Mylot. whoo hoo!

take care and have a beautiful afternoon.

• Canada
1 Mar 09
ah ha..abusing the smily huh hahahaha.. yep smileys do replace words somethime you don't have to say what you want to say..can't wait to use them..I wonder why just 3

• Canada
2 Mar 09
AH HA.. I see Mother..you still a kid at heart..lol


• United States
1 Mar 09
Congrats on your marking 200 I love to use the smileys as well

I think they are fun too

you have a great evening.

• Canada
1 Mar 09

thanks..but I have to wait until the computor computs it hahaha

• Canada
1 Mar 09

wowowo it did...youpeee

• United States
1 Mar 09

Congrats! I have to admit that was a bigger milestone for me than the 500 mark and being able to cut and paste. (Which I still haven't utilized by the way.

) I made it to post 200 with great speed just to be able to use the smileys and other mylot codes. I think I might annoy some using them in my posts, but you know what, I don't care!

Have fun!

• Canada
1 Mar 09
hahahah..can't wait to use them...it would be great..oh owowowo Little Anthony is coming on..watching this concert on public t.v. how great the oldies are..what an era tha was.

• Canada
8 Mar 09
lolllll I see that you are using them alot..well can't wait to have them too but I don't have the time as u do to come in here but I will get there sooner or later lol

• Canada
1 Mar 09
CONGRATS..MOM...why am I not surprised!! lol

• Philippines
1 Mar 09
I reached mine a while back but I did not know how to use them. Somebody pointed out the "mylot code" which held the magic of the smileys. Congratulations. Cheers!!

• Canada
2 Mar 09
[u][/u]

How come u not using them