My poor poinsettias are confused!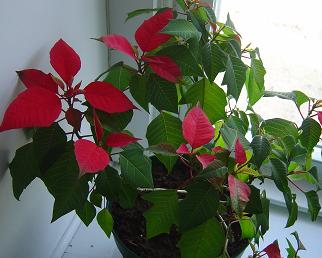 United States
March 2, 2009 2:04pm CST
Here is a picture of one of them. I was so busy this winter that I completely forgot I was supposed to give them a prescribed cycle of light in order to bloom at Christmas so I just used them as green plants. Now they are turning, two are turning red and one is turning white! They were all green until a couple of weeks ago when they began to turn. Is this going to hurt them? Will I be able to persuade them to turn their lovely colors next winter?
1 response

• United States
3 Mar 09
My grandma had 2 that bloomed 9 months out of 12. She enjoyed them so much. They did fine at Christmas the next year.

• United States
3 Mar 09
They are awfully pretty! I guess I'll just leave them alone and see what they do. It should be fun to watch.