dog in the wind

United States
March 2, 2009 4:30pm CST
We don't have much wind here but yesterday we did. The Dog went crazy she was sure that every plant that moved hid a critter that was going to attack the house. We finally had to close the blinds so she couldn't see. Have you ever had that type of problem with your dog?
5 responses

• Shingle Springs, California
3 Mar 09
We don't have a dog any more. But far as I remember, our dogs never got freaked out by the wind.

• United States
3 Mar 09
Anything that moves outside the house must be a threat. Therefore it must be barked and growled at. The humans must realize that we are their guardians. I suspect that's the thought process there!! Or else it's just plain having fun by driving the humans nutty. Those things are important!!

• Indonesia
3 Mar 09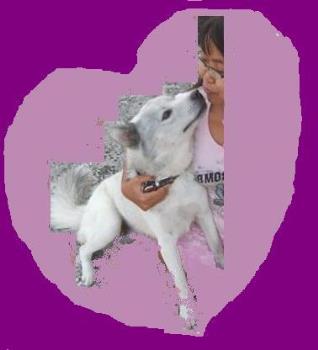 Hahaha!!

Rado does the same! he run to my room hearing the sound of tunder, rain and strong wind. He is so cute when he got scare..

• United States
2 Mar 09
Yes my dog doen't like stormy windy weather. We had to go though several bad hurricanes together here and we were both very scared.

• United States
5 Mar 09
That is so funny! I don't currently have a dog at the moment but I don't remember any of the ones I had in the past being that way. I did have a dog that would run for cover at the slightest hint of a drizzle. He didn't mind me giving him a bath because he loved the attention but he didn't like the rainwater hitting him and he wasn't crazy about loud noises like thunder and cars backfiring.