Do you like to eat fish sticks?

United States
10 responses

• Canada
2 Mar 09
Hello there,,If you are refering to the fish sticks in a box then no I dont like to eat them. I ate them a lot when I was younger but now for some reason they dont taste all that great. I am not a big fish lover anyways but I do enjoy a nice fish and chips only if the fish is haddock or halibut and is deep fried. I actually quit buying the sticks years ago, but maybe I should try again. Can you recommend a brand that maybe they sell here in Canada?

• Canada
3 Mar 09
Hi...Im not sure if they sell that brand here or not but I will definately have a look. Thanks for letting me know. Here I think a popular kind is Captain Highliner though Im sure theres probably many more now.


• United States
3 Mar 09
i haven't fixed fish sticks in years. hey, if it's something your kids will eat go for it. sometimes it's hard to feed them.

• United States
3 Mar 09
We have fish sticks or the fillets, like Gortons. My family will eat no other kind either. We have them every 2 or 3 weeks.

• United States
3 Mar 09
We having fish sticks tomorrow night. I can't wait it's been a couple weeks since we had them last.

• United States
3 Mar 09
I get the breaded fish patties and then I just put them on a hamburger bun with some tartar sauce and a slice of cheese....a DIY Filet O Fish McD style.




• Philippines
4 Mar 09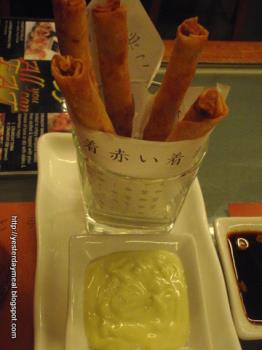 Oh my... I just typed up my response then it suddenly disappeared when I uploaded my photo! Well I'm not a fan of deep fried foods because of the fat content. But I do enjoy crab sticks and cheese sticks although I try to avoid them :P Occasionally, I give in.