Do you spend on JEWELRIES?

Philippines
5 responses

• India
4 Mar 09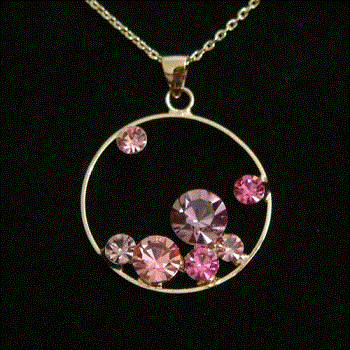 Well,I don't like to put on much of jeweleries on my body except my small gold chain around my neck which my mom gifted on my birthday and my watch,and that's it.Moreover,nowadays it is not safe to wear lot of jeweleries and go out.Good day!

• Philippines
4 Mar 09
So true friend. Not safe to go out with jeweleries unless you have a bodyguard.


• Philippines
4 Mar 09
lucky me that my wife is notthat type who would spend a lot on jewelries. i myself is not a jewelry person. the only jewelry i wear is watch and i maybe have four and the jewelry that my wife has are watches too and some toe rings. those rings are just fancy toe rings nothing with diamonds or gold. we are not that type of person who wears bracelet and necklace

• Philippines
4 Mar 09
Its nice to know we have the same view. Good day!



• United States
4 Mar 09
Hello WATARIKENJI! I love to see some jewelries but I don't spend money on it. I never buy a jewelry of my own. I had once a ring my aunt gave me but my mom pawned it one time and she never got it from the pawnshop anymore. Now I have my wedding ring on my finger and that's the only jewelry I have. I think it's enough for me because having too much jewelry in our body is not pleasant to see anymore.

• Philippines
4 Mar 09
Hi there ais. I wish I could get the ring back for you. Its nice to know it has been replaced by a wedding ring.


• United States
4 Mar 09
oh, it's ok..my mom pawned it because of my brother's tuition fee so it's ok with me..besides, God gave me more blessings and one of it is my husband..hehehe

• Philippines
4 Mar 09
I do spend for jewels but I use them only on special occasions and when I am using our car. I do not wear expensive jewels everyday when I have to commute by bus all the way to my office. I don't want to invite snatchers by showing off my jewels. Yes, we must be practical by wearing only the cheaper ones like silvers which are also beautiful anyway and could be matched well with our attire.

• Philippines
4 Mar 09

Hi there friend. We really should adapt to the situation now. The longer the crisis, the crazier will be the crooks. We should be careful and spare our precious belongings. Take care!


• Canada
4 Mar 09
The best place to get jewellery is bidz.com My husband bought my engagement ring from there, and a heart shaped pendant with diamonds from there. I also bought my mother a pair of sapphire earrings from there. None of the jewellery was particularly expensive. It's a great website!!!

• Philippines
4 Mar 09
Hi there friend. Thanks for the info. It looks like the items there are beautiful but I'll settle for my silver bracelet for now.