Giving a chance and taking a risk ...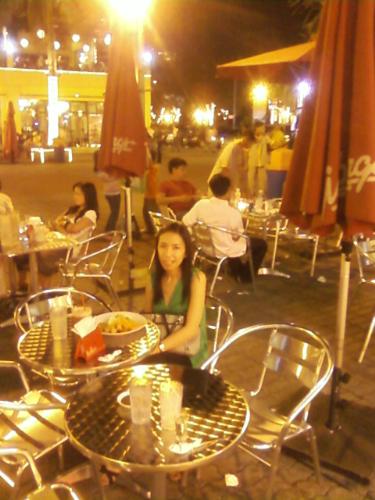 Philippines
March 3, 2009 10:17pm CST
When can you give a person another chance? Is there a limit for giving chances? Three.. Two.. "seventy times seven times" ? Oh Well, By default, i would always give people second chances, BUT i see to it they never get a third., BUT when can you say that it's worth giving a chance? AND when can you say enough's enough? Giving a chance and taking a risk ALWAYS go together. You can't give a chance without risking.. Taking the risk of the "might" or "can" happen AND accepting whatever consequence that would come is hard to do. It's not so easy to just forget the mistake, the hurt, the pain.. *** sigh ...
4 responses

• Philippines
21 Jul 09
I always give a second chance because i believe everybody deserves it. Chance is a choice, and when you choose to give a chance,you have to take a risk. But on the other side, you have to prove to that person that you deserves their second chance.

• Philippines
21 Jul 09
i agree., everybody deserves a second chance, but i also believe that second chance is enough., :D but third chance is too much! :D

welcome to mylot! Have a nice day ahead!

[i]Myliezl0903 manila, phils july 21, 2009[/i]

• Philippines
21 Jul 09
I so agree. Some people might take you for granted if you always give them second chances. They have to learn the consequences of their actions. how else would that happen if you keep on letting their faults pass.

• Philippines
21 Jul 09
yeah thats right! so better be careful on that. you must be wise now in handling a relationship. if you think that it will go nowhere then end it up. if you're no longer happy then might as well end it up or your life will gonna be miserable forever ., :D lol! welcome to mylot! have a nice day ahead!

[i]myliezl0903 manila, phils. july 21, 2009[/i]


• Philippines
21 Jul 09
thanks for responding! have a nice day ahead!


• United States
10 Mar 09
No, the mistake, the hurt and the pain are never easy to forget. But, if you really want the relationship to work, then you must be able to forget and forgive. I expect the hardest thing is when the person who has done the wrong doesn't believe he's done something wrong or is oblivious to the hurt he's caused you. That is when you must take a risk and be the bigger person. Often times, forgiving quietly in your heart, without even bringing it up to them. I have done this several times, and I have found that in most of those cases, my marriage was made stronger for it.

• Philippines
21 Jul 09
i actually i heard these words from a friend that in a relationship you have to sacrifice the feelings and for you to work this out you have to forgive forgive and forgive., but what if you're hurt and you can't take it anymore. will you still continue to love and be in a relationship just for the sake of having a complete family? hmmm, its really hard but you must decide especially if your no longer happy.thanks for responding and have a nice day ahead!