would you bring your guy to your high school reunion?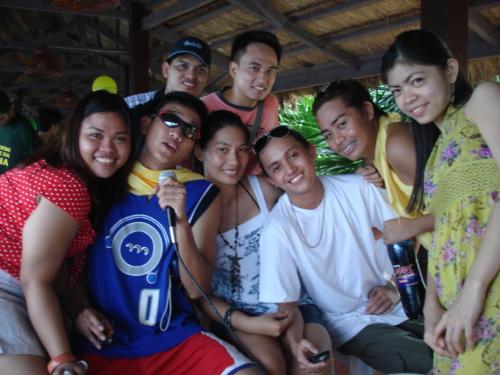 Philippines
March 6, 2009 4:31am CST
high school reunion is fun. you will meet your old friends again. sometimes, you become your self years ago unconsciously. would you want your guy to see your old you or forget about taking him along with you?
5 responses

• United Kingdom
6 Mar 09
I went alone to my college reunion. I didn't want my ex-boyfriend to go there. It was so funny to meet people that I used to know in my teenage years now that I was over thirty years old. One of them said I look much the same so I was pleased about that. I don't look any older is something I find hard to believe. I went for a walk around the local area. My college was knocked down and the old abbey remains. The park is still there next to the River Thames. However there is a housing estate there. I remember going back there with a friend for a look around when I was about 27 years old. Since that day and my reunion much changed in that area.


• United States
6 Mar 09
Well if my husband were interested in that sort of thing, sure I'd take him but he isnt...My boyfriend would probably go but he's not allowed to cross the boarder so thats no go too...I'll probably just go with some friends from back home (there is a high school reunion coming up this May)

• Philippines
6 Mar 09
I don't mind, if the school organizer allows you to take your partner, husband or boyfriend, then do so. I think there is no issue here if you are with your loved one. I am married although we haven't been to a class reunion yet, if there is, i will surely tag along my hubby so that i will be accompanied. You don't know if your friends would come along, and if there is nobody to talk to when you are there, then at least you are with your husband/partner/boyfriend. I would be glad to hear if they will inform us anything about class reunion, but so far, nothing yet. Happy Mylotting!


• United States
6 Mar 09
Since I'm married I would definitely take my husband to my high school reunion (if I actually wanted to go to one!). If I was just dating someone, I think it would depend on how serious the relationship was. If it was very serious I would probably take the guy, but if it was more of a casual relationship I don't think I would.