How to impress a girl???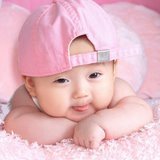 India
5 responses

• United States
6 Mar 09
i would say just be yourself don't be fake

• United States
13 Mar 09
Be yourself, be kind, thoughtful and a good hearted person. Being a gentleman does impress a woman as well. Giving her your own written love card or flowers is also nice.

• United States
7 Mar 09
just be yourself...get to know each other...if it doesnt work, then it is not meant to be, and dont force it or u will regret it because everything happens for a purpose.

• United States
6 Mar 09
Remember an important date, make her a special dinner (make sure you make it yourself, no ordering out), buy her one red rose or one in her favorite color. Remember the stories that she tells you and important events in her life and try to give a gift that coincides. Good luck.