Are you a workoholic?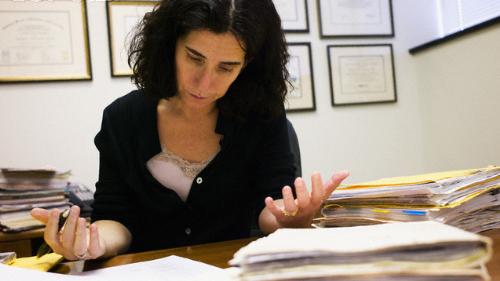 India
March 7, 2009 6:14am CST
Do you lead the kind of life you always imagined, or you are just leading a machine life, working day and night and ignoring the small happy moments of life? Well i am surely leading a very hectic life right now and i had never imagined such a lifestyle in the weirdest of my thoughts, but i hope that some day things are going to be better and i will get time for myself also..

Tell me am I the only one living like this or is there someone else sharing the same platform..
3 responses

• Philippines
7 Mar 09
Well, I work for 8 hours in 5 days a week...so I get to "live my life" in 2 days! lol. But really, I enjoy work...so its not really a drag to go to the office. I'm just enjoying life right now, may it be office life or "hang-out with my friends" life.


• India
7 Mar 09
You are lucky to have the two days for yourself. I work 14 hrs a day non stop and then 2 hrs at home preparing dinner and lunch. On weekends i work the same--in house i have to clean it, wash clothes and also do some office work for around 5-6 hrs. Today after a long long time I got time to spend on mylot. Maybe thats the reason i havent yet reached my minimum payout balance in the past 2 yrs lol..

•
7 Mar 09
well I am no means a work a holic, I work to live not vice versa. I am my own boss and work online some weeks I work an hour a day other weeks I might do 2 hrs a day but theres more to life than work. Incidentally I am in mlm thats what my online work is.

• India
7 Mar 09
You are lucky to be your own boss. Everyone wants to be that way but at times even when you are the boss of the company you are not your own boss as you have so many people dependent on you and also the business whose growth lies solely on you. Its nice to know that you are your own boss and you must be very proud of it.

• United States
12 Mar 09
I am because my work is also my play. I'm a writer and writing seriously helps keep me sane. I can't remember that last day I didn't write at least for a few minutes. It was probably about 2 years ago or more.