Canon Powershot A570 IS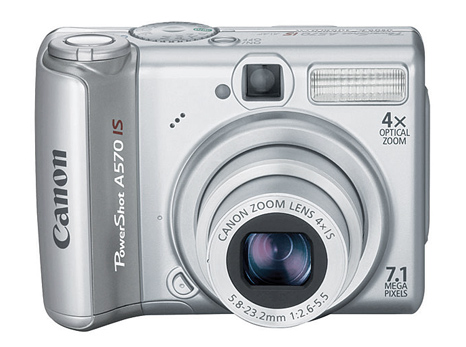 United States
March 9, 2009 4:56pm CST
I just bought my boyfriend a new camera for his birthday! It's a Canon Powershot A570 IS. Does anyone else have this same camera? What do you think of it? Do you have another Canon Powershot model? Do you like your camera? I went with this model because my boyfriend's last camera was a Canon Powershot. He liked his old camera, so I figured he'd like this one as well. And it should be easy for him to use. I also chose this particular model because it had Image Stabilization. I'm so excited, and it's not even my camera! Haha! If he leaves it at home while he's at work, I will definitely be borrowing it to take pictures!
1 response

• Singapore
16 Mar 09
Well, I had the S50 before I upgraded to the DSLR. It was a very good camera. One that I still used today at times. It is a little bulky to carry around, but a very stable camera when taking shots even with one hand. And it is smart enough to differentiate between when I am focusing on the foreground and when I am focusing on the background when in Auto mode. As long as the S50 is functional, I will still be using it from time to time!

The A570 is a powerful camera as well. And the grip is definitely much better than the S50 when comparing the two. DO post some of the shots you take with the A570 when you can!


• United States
16 Mar 09
Thank you very much! Your comments on the camera were very helpful!