I have a 1/2 labrador!!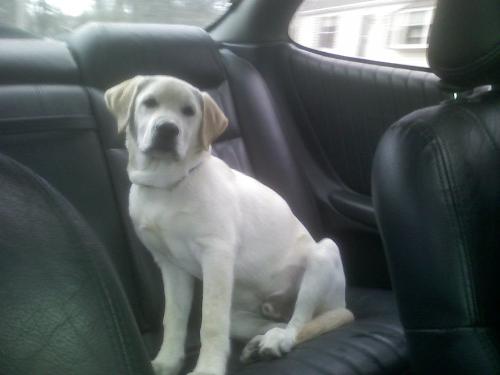 United States
March 12, 2009 2:04pm CST
I have been concerning the size of my labrador. He is 6 months old and doesn't seem to get big. Well, I'm seeing him everyday so I cannot really tell how big he gets everyweek of course I do know he got bigger from baby time. I have seen other lab aged 8 months old, he looks so rounded and taller than mine makes me really concerned if my puppy is one of those half size lab. I wanted a big dog so I chose lab, I was hoping he could get at least 80 pounds and now he looks really small and not that round. I have asked other labrador owners, they said they usually grow real fast when they are 6 months old or 1 years old so which one is true?Do you have a labrador? How was the size when they were in the growing time? I would be really happy to see you share your experiences with me, thank you very much!I attached a photo of my lab dog, it was 5 months old when I took the picture.
3 responses

• India
12 Mar 09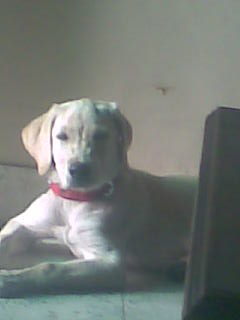 I think ur lab is just under his normal size,Being five months old my lab was just a bit bulky than urs but not to worry feed him bit more than u usually do n the outcome will be different in two months or so.My lab is now a year old and he weighs almost 75 pounds and i think thats pretty good.Just try feeding him more than usual.

• United States
12 Mar 09
So when your puppy was 5 months old, how big was it?

• India
13 Mar 09
The picture i've included is of tuffy when he was 5-6 months old.And he is almost same as urs just a little difference.


• United States
21 Mar 09
I have a 4 year old black lab. I dod not know to much about them before I brought him home. I did find out they are two differnt types a labs but they fall under the same breed. The most common is the American, long pointy nose and slender body. I have an English which is shorter and stockier. I thought he would get a little bigger that he is now but he weighs more than he looks because he is so solid. Yesterday at the vet he weighed in at 85 pounds. The doctor says he should drop 10 pounds.

• United States
23 Mar 09
85 pounds is not a bad size, my puppy is American lab that's why he is small but he is not even tall but really atheletic looking, hopefully he gets bigger... Thanks for sharing!:-)

• Malaysia
14 Mar 09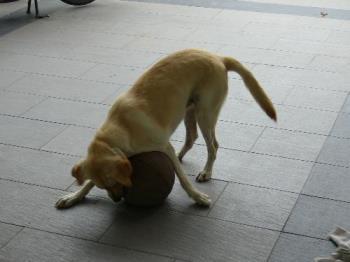 I have a yellow Labrador too, which is already one and a half year old. She doesn't seem to be big sized too. I've seen her parents and some siblings, they look much taller, unlike her. But when she was younger, I brought her to the vet for vaccination, and the vet said she is quite big sized. Perhaps we look at them everyday, so we don't realize they grow in size?


• United States
14 Mar 09
She looks like my lab's size, so how heavy is she now? I hope my lab could get bigger! I really don't mind he is gonna be a giant :-p