About Lindsay Lohan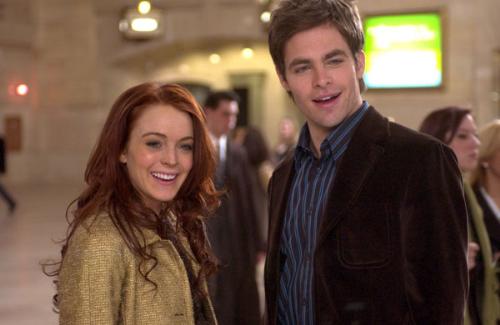 China
March 14, 2009 6:13am CST
I watched Just My Lucky several days ago.I like Lindsay as soon as I finished this film.How about you?Do you like Lindsay Lohan?Do you like this film?
4 responses

• United States
14 Mar 09
The movie is okay I'm not crazy about it but Lindsay is a really good actress and has a lot of better films like I know who killed me which I think was one of her best.

• China
14 Mar 09
Hi,there.I also watched I know who killed me.It's a thriller film.I like it too.

• Indonesia
14 Mar 09
i also like her.like every her movie too.i also watch Just my luck in several year ago.i like this movie too.Have you watch another movie of lindsay lohan??i recently watch that movie,nowaday it popular in my country,the title is I Know Who Kill Me.It a thriller movie

• China
14 Mar 09
Well,of course I have watched I Know Who Kill Me.After watching Just my luck,I searched all the Lindsay's films.This film is different from her other films.Most of her films are comedy.But I like this film too.

• United States
14 Mar 09
not a fan of lindsay lohan but just my luck was a good movie, also when I was little I loved the movie the parent trap lol

• India
14 Mar 09
Yes, several days ago I watched this movie "Just My Luck" nice movie and I also like Lindsay Lohan.