Is having a dog as pet a big responsibility or not?

Philippines
March 15, 2009 3:50am CST
Question: is having a dog a big responsibility or not?
8 responses


• United States
16 Mar 09
It's a very huge responsibility. -You've got to feed it, preferably whatever food keeps themselves healthy, and doesn't give them really wet and/or yellow stools. It's not really a great idea to keep switching foods around. -You've got to make sure they have fresh water all the time. Not changing it is like giving your kid a really old drink. I'm pretty sure that won't taste pleasant for them. -You've got to be prepared for any accidents or bad behaviors. Physically punishing them isn't the best training method(IMO and experience, it's the worst). You'll have to study up on some modern training techniques, which are usually referred to as Positive Reinforcement. You must be very alert on everything your dog does until you're positive he's trustful to be left alone. -Be prepared for emergency vet visits. If you notice anything wrong with your dog, you can't just look online or whatever and hope to diagnose the dog yourself. That's pretty irresponsible, and it's obvious the first thing you do if you notice your dog is in severe pain or anything of the sort, you should get it to the vet. Not be an ignorant idiot like many new dog owners are seeming to be, and take care of the situation yourself, which can result in making things worse. And there is much more...

• Philippines
15 Mar 09
Yes, it is.. Having a dog as pet is indeed a big responsibility.. you have to make sure that your dog eats, that he/she's in good shape, etc.. you need to bathe your dogs once in a while, you need to have it checked when he/she's not feeling well.. and mind you, pet check up is more expensive than our usual check up.. plus, they need to groomed once in a while most especially dogs with long hairs(shih tzu pups, etc)

• Canada
23 Mar 09
If u think that feeding, walking,caring,petting, grooming, washing, clening up after it, training and many more things that I can't think of at tis time is not a big responsability then I guess not.. Love your pet , it always loves u...

• Trinidad And Tobago
16 Mar 09
I love dogs,, and I do think its important to give these pets some time,,will u believe me,, the animals have a lot more sense than we ( I )guessed,,the dog understands me a lot,,Look out for a show called,, DOG Whisperer,, I learn a lot

• Canada
16 Mar 09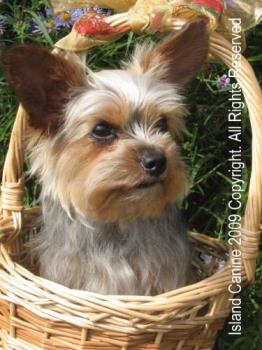 Absolutely a big responsibility. It is like having a child except it is a canine. there are far too many irresponsible pet owners and breeders that make the world for these animals a living hell. For anyone considering getting a dog, think long and hard about it. these animals need much care and attention. They are not just a piece of furniture than can be ignored. They need regular feeding of good human grade, premium food, pest control, vetrinary care, warmth, love and protection along with a steady supply of fresh clean water. anything less is inhumane. I would suggest being sure that you will have the time required to care for thses animals. Working 9-5 Monday to Friday isn't fair if the dog is to be left alone. At least consider doggy day care. The dog needs regular exercise so the ability to get out there and walk, run and play is most important. Even for toy dogs that may live in an apartment. All in all, it is important to have several hundred dollars saved and available in case of any emergency. Having a dog is not inexpensive and in fact can break the bank if something goes wrong with them or their health. Having a dog is a huge responsibility, only to be taken on by those who are mature and responsible with a conscience.

• Japan
16 Mar 09
It is a very big responsibility. Lkie having a baby that never grows up. Dogs need attention, jsut doing the basics is not enough. Giving food, water and cleaning up after the dog is important but the animal needs company, bing played with and walked. We have two dogs, our older one is more mellow and on days that she doesn't get walked because of the weather she is okay. But our puppy lets you know that you can't get away with ignoring her!! She will yap and whine until somebody pays attention!! I love my dogs, they add laughter to my day and they teach my kids about being responsible!! But they are a responsibility!!

• United States
15 Mar 09
It's huge! I have always had cats and then a few months ago my boyfriend brings home a puppy!!! She is so much work, especially compared to my cat. My cat is no trouble at all and the puppy is nothing but work. First of all I need to walk her every day and bathe her every few days and play with her all the time. I love her though so the "work" is no big deal. But it is a pain that I can't leave her ever. With my cat I can just leave her tons of food and water and then I can go on a little three day vacation. But with the puppy, I can't leave her alone for more than six or seven hours. But like I said, she is worth it and I love her.