Underworld 3: Rise of the Lycans (Big Time Movie Spoilers)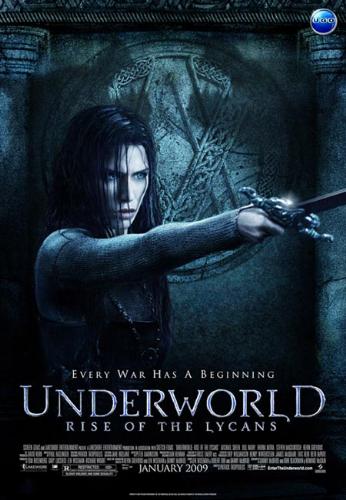 United States
March 16, 2009 4:34am CST
Well, it finally came out to theaters my freaky darlings. In my personal opinion, there was something missing fromt he storyline. I have nto quite figured it out. The speed of the story also seemed to go to fast...almost rushed. I agree that it was a good story line and we did get quite a few questions answered. I found it extremely incredible that Viktor could be sighted to such horrific cruelty to his own flesh and blood. If anything he should have allowed the child to be born in order to keep his daughter...then perhaps trained it to fight for him. This would have avoided the whole fued had he been able to swallow his pride. I believe it would have even made the clans stronger! The love scene was magnificently beautiful and I don't mean in a perverted sense. There was so muc passion from them from the moment they laid eyes on each other. I was impressed as to how much Sonia (Rhona Mitra) resembled Selene (Kate Beckinsale). Now we are able to understand better the humanity that remained in Viktor and why he chose to embrace young Selene...to perhaps right what he knew was wrong. What do you think of this prequel? Was the storyline satisfactory for you? Or do you believe as I do that there was something missing? Tell me your thoughts. Livy J
6 responses

• United States
17 Mar 09
I agree that there was something missing. I am a huge fan of the first two and was really excited for a third. But it lacked the same punch as the others. Part of this was the storyline and the fact that I didn't like it as much, though it was a good prequel for its effort in explaining the past. I don't know, I have mixed feelings about it.

• United States
26 Mar 09
Yeah it definitely didn't have the same punch as the others. The others were really hard core in the action sequences. Now don't get me wrong though. The action was awesome and the history storyline was very helpful but it wasn't enough. There should have been more to it then that. There were lots more questions to be answered. Livy J


• Philippines
17 Mar 09
Hi kpendragon! I just love the Underworld series. And yes, I am hoping and anticipating that there will be another movie next to this one. happy mylotting

• United States
16 Mar 09
I loved the first 2 movies and was REALLY looking forward to seeing Rise of the Lycans. I have yet to see it but have been told by many that it was dragged out and to wait for it to come on DVD. Something tells me that I might like it better since everyone talks about how bad it was. that's usually the way it works for me.

• United States
17 Mar 09
I know that feeling. there have been many times that my friends have told me not to see something because you would cry at the end for being out the money you paid. So, I wait for it to come out on video, watch it, and find myself loving it. LOL. It's strange how things happen that way. LOL Livy J


• Philippines
16 Mar 09
I loved the original Underworld, and this prequel! The action was good and the woman who played the leading character was excellent! Smokin' hot! The action moves along at a good pace. A great lightening of the misunderstood side of the lycans I can now say with confidence that this is the masterpiece of The Underworld trilogy (or should I say trilogy so far?)