I've had enough!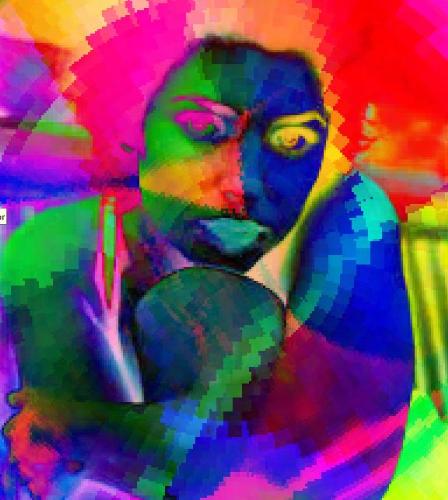 United States
March 20, 2009 10:57am CST
Actually, I should say that I have enough! I have: * enough junk mail in my email box that I don't care to read and don't want to spend time deleting. * more than enough winter sweaters and coats that I can't wear now that I'm living with 90 degree summer weather * too much extra space in my house that noone uses, but that I have to pay for every month* too many cats that are eating me out of house and home * loads of useless software that I picked up for free on the Internet and never use and now it's clogging up my computer * too many computers (purchased cheaply) that no longer work and sit idle * enough advice about how to spend my money; save my money or invest my money. But, none of it worthwhile. * enough CNN! If I have to listen to one more piece of bad news about the economy, my head might just blow off! I'm done with bad news. I've had my fill. There's more, but my sleep deprived brain won't produce!That reminds me. Sleep is the only thing I wish that I had more of. And, a camera. I'm still working on getting one of those with my Mylot paypal earnings. What do you wish you had? What do you have more than enough of? In other words, what could you live without? Annoying neighbors? Bad news? Too much junk in the junk closet? And, what do you wish you had more of? Time? Money? Friends?
10 responses

• United States
20 Mar 09
Let's see... I have just rolled out of bed, so bed eyes. I have bed hair to go along with it. I have stress but am dealing with it. I have hunger pangs because all I've eaten so far is a grape. I have the urge to play The Sims 2 I borrowed from my uncle, but know that before I do that I need to earn. I have been stressed so I think it'd be better if I played The Sims 2 I borrowed from my uncle I have two copies of the sims 2 actually I have lance in my pants (people who've seen this commercial would get it) No my fiance's name is not lance... lol.

• United States
20 Mar 09

Can't wait to see how the rest of your day shapes up!

• United States
21 Mar 09
lol well the rest of my day (so far, since I don't plan to go to bed yet) has been just a few have(s): I have played The Sims 2 I have ate one time today I have gone out to eat today I have played The Sims 2 I have started to earn today! lol!

• United States
21 Mar 09
My day wasn't so exciting. Just a typical Mommy's day. I woke up way too early, which means my brain was fuzzy most of the day. So, I didn't get around to updating my blog or writing like I had planned. And, my big trip out was just a trip to the backyard with my kid. She's got unlimited energy. Then I spent way too much money on pizza. Not my idea! I had already cooked dinner, but the rest of the family wanted pizza so that's what we got. So, now I'll have pizza leftovers tomorrow.

Big whoop for me! Your Sims game sounds fun. I've heard of the Sims, but never played it. I've been thinking about getting a game system and then subscribing to Game Fly. I already do Netflix and that works for me. So maybe the game rental would be the same way. We'll see.


• United States
20 Mar 09
I need more free time, more space, more money. I need less of the kids crying and fighting constantly.

• United States
20 Mar 09
Ear plugs! Get some. Use them. They're a lifesaver. They will dull the high pitched shreiks. I had to wear ear plugs when my male cat was a kitten and hit puberty. He would scream all day and night looking for a mate. I was pulling my hair out, before a dcctor recommened ear plugs. You can still hear and see the kids while wearing ear plugs (just not so loudly) and you will find that you remain more objective about the situation.

• United States
21 Mar 09
I keep joking that I need to get them, but never actually have! I just keep reminding myself they'll grow up eventually.

• Canada
20 Mar 09
I wish I had some of that space that you have too much of, and a little extra money would be really really nice right about now, especially with the surprises we have been getting on a daily basis, that all involve draining the cash right out of us. LOL If I plant a $5 in the front yard, will it grow?

• United States
20 Mar 09
Oh, you know it!

Seriously, though, a tomato plant or bell pepper plant (even planted in a pot on your patio) will save you so much money. Even growing your own spices and herbs in window sill containers will save you a bundle. As far as space goes, I just need to do a better job of managing what I have. We used to live in a tiny box apartment before our daughter was born. Of course, our rent was half what we pay now and the landlord paid utilities. But, that was certainly no place to raise a child. So, we moved out of that place to our current location before my daughter was born. We pay more. But, it's worth it. And, there's really no place cheaper. Thanks for your response. Always nice to chat with you online.

• United States
21 Mar 09
Your article definitely makes one things. We have way to much saved clothes, and just things. I have a hubby that just can't part with anything. Anything not used in 6 months to a year can be discarded or taking to some charity. We have way to much clutter. Time is one thing we could use more of. Great topic. Hugs MaryLynn

• United States
21 Mar 09
Sometimes, I wish that I could trade back the last four years for more time with my daughter. Just a minute ago, it seems she was just a baby toddling around the livingroom. Now, she's a big kid. Makes me a little sad. But, happy at the same time. Time creeps forward, even while we are looking. And, we can't do anything to stop time. Just embrace those precious moments with family and friends and love every minute to the fullest! Thanks for your comments. What you've said is so true. Best wishes!

• United States
21 Mar 09
Enjoy the time with your daughter, each step in life is so precious, and you will have so many wonderful memories and times to share throughout her life. Enjoy each adventure. Hugs MaryLynn

• United States
21 Mar 09
Thank you for your encouraging words. Have a lovely evening.



• Australia
21 Mar 09
I'd like to have more money coming in - I wish I had a job that I could do with working from home so I could be at home with my now almost 23 month old daughter... I'm looking & hopefully I will find a job like that. I have way too many clothes in my closet & have gotten rid of so many over the past 6 months & still finding more to get rid of so I guess you could say I wish I had a magic finger or wand so I could just wave it & my closet wouldn't be so crowded :p


• United States
21 Mar 09
Unfortunately, those items cannot be ignored as easily as SPAM emails!


•
25 Mar 09
It's time for a spring clean and some fresh beginnings methinks, my friend. Don't hold onto those negative things that are of no use to you... send them packing, and adopt the more positive things you wish for into your life. I don't sit and think too long about it. In fact, I think about it over the Yule season, and by Imbolc, (February), I know what's going and what my new beginnings are going to be. Take the bull by the horns... there's no time like the present! Obviously, I have wishes for the rest of the year, and my growth, but they've been taken into account and started on already. I don't like to harbour negatives... they mar your enjoyment of life. Brightest Blessings.


• United States
22 Mar 09
Hi, beautyqueen26! I have had enough of not having enough of money to do what I need and want! I have had enough with the devil trying to ruin my life into pieces! I have had enough of people being so nosy and trying to find out things that is none of their concern! I am tired of people being so mean to me and insulting me! I have had enough of discrimination in all areas of my life! I have had enough of people wasting my time with their rude comments! I have had enough of being misundertood! I have had enough of any kind of garbage! I am tired of people condoning Barak Obama. He is truly a great President. We all just will have to get used to his CHANGE! I have had enough with the school's trying to force my child to learn at the school district level! They want my child to be so fast and up to date with a competition of the state's criteria. They should just let a child learn on their own, without rushing them. I have had enough of selfish people that don't care about others but themselves..


• United States
22 Mar 09
i wish i had: more money a pizza wish i didn't have: family that puts pigpen to shame neighbors with a house alarm triggered practically by squirrelfart winter..i am so over that national grid as my power/gas supplier the overpriced

'ers..