Do you use real-time(live) chat software? and which one is your prefer to use?

China
8 responses

• China
25 Mar 09
The software I usually us is QQ,all of my chinese friends use QQ for chat with friends.I used to use the MSN to chat with my friends,result of seldom of my friends use it,so I give up.Now I also use QQ for chating.

• China
25 Mar 09
well, i think my favorite one is QQ, because my friends all use it, so i have no choices. all software runs in my computer. but only QQ is active. thanks for your response!

• China
25 Mar 09
Yes,I have the same feeling.I have to use QQ owe to almost all my friends are using QQ.

• China
25 Mar 09
I ever used MSN, tencentQQ, skype, wangyipaopao , yes, just four. Now , i give up wangyipaopao,the other three I am using yet. I am working in a foreign company, so skype is needed to communicate with client and foreign colleagues. MSN just for commincating with my chinese colleagues and some of my other friends. QQ is the most popular chat software in China, so I use if of course since most of friends and classmates be there.

• Australia
21 Jun 13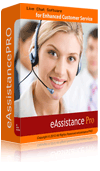 I like to suggest eAssistance Pro live chat software for your website. It is easy to install and easy to handle. It is fully customizable and secure live chat tool for real time chat to visitor. you can download it from here https://www.eassistancepro.com/download.php

• Philippines
25 Mar 09
I am currently using Windows Live Messenger (MSN) and I like it


• China
25 Mar 09
i like it too, and it's interface is more modern, but i feel that some fuctions are not too humanized. it seems simple.

• United States
25 Mar 09
I usually use AOL Instant Messenger (AIM). I just like the format and the ease of using it. I also love the fact that you can use multiple screen names. I love having a certain identity. I love changing around the fonts (although that sounds weird). I love having a profile and being able to change it easily. Most importantly, though, most of my friends are on AIM. but now that there's FaceBook, I hardly ever IM anybody anymore. I usually message people or post on their walls. I know this is completely the opposite - slow communication vs. instant messaging - but I feel like my communication is now replaced by FaceBook. This is probably because everybody I know is now too busy to sit in front of a computer and IM all day. I have never heard of tencentQQ, though. Is it any good? What company is it run by? Is there anything special about it that separates it from the rest? Thanks!

• China
25 Mar 09
well, tencent QQ is the software programming by the tencent inc. of shenzhen, china. as i know, it has about 290 million users now and almost are chinese users. it's widely used in china, and can't be replaced by any other chat soft. thank you for your response!

• Guangzhou, China
25 Mar 09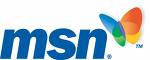 I have used the softwares you mentioned. But I prefer to use MSN as most of my friends and relatives use MSN. Besides, it seems seldom strangers will bother you. It's different from ICQ and QQ. I think now and then there will be strangers to talk to you. I love China




• China
25 Mar 09
yes, there are many stranger for me in QQ and some of them are cheats, i feel uncomfortable about this. thanks for you response! may you happy!

• United States
25 Mar 09
I used to use ICQ alot, but not I use MSN, AIM and Yahoo messenger. I usually use them through ebuddy or something like that because of the proxy that we have at work. I really enjoy chatting online though it is much better than talking on the phone.

• China
25 Mar 09
thanks for your response. i have the same sences about it with you. may you happy today!

• Philippines
30 Mar 09
I am currently using Yahoo messenger it is fast and reliable.