What is the reason why you gained wieght?

Philippines
March 26, 2009 12:04pm CST
I gained weight when I became a mom. And sometimes I want to eat something but I'm too lazy to go out to buy that is why I just eat something hoping to stop my craving for something. But it doesn't work so I'll eat another food hoping that it will make me full. So I guess that are the reason why I gained weight. How about you?
8 responses

• United States
26 Mar 09
I was raised by a gorging manic depressive and I didn't know any better was the start of it. Now for those who were fortunate not to be raised in that situation probably have no idea what I'm talking about. But my mom when she was bored she ate and it wasn't a handful of say pretzels it was a box of doughnuts. She ate when she was sad, or angry ect. She also made family sized portions for a family of 2 and expected you to eat half or you got your rear beat. So growing up one thought eating deserts in the car inbetween stores ect was "normal", eating a meal for the size of 2 people was "normal". So when it came to be my tween years I was harassed for being the "poor chubby kid" ect in school to the point I gained 50lbs from 7th to 8th grades. I dried my tears in cake and cookies and over eating. I've never been my correct weight ever since. I"m thankful I've been at a plateau for atleast the last 15 yrs or so. I'd like to be smaller but I think I've been over 200 for far too long for things to change (+having 3 kids) without doing something drastic with my life. But I figure I can't be to bad off as I'm not on any medication for any of the normal problems people face when they are fat. So I just watch more what I eat and remain pretty active in the warmer seasons here to keep things atleast at a plateau & always a joy when one drops a few unexpected pounds. *LOL* I miss the gym though, but no child care, can't afford child care, and for me to make it worth my wild like the last time I dropped 40 lbs I was at the gym 7 days a week 2-3 hrs a day. So my gym is mother nature walking while my middle child is in speech therapy or working in my yard.

• Philippines
26 Mar 09
I'm sorry to hear your childhood years. But now I'm happy for you because youu have the determination to lose some weight. When I was a kid I was so thin and I really want to gain wieght. Thanks for sharing your experience with me. I do appreciate it. God day to you!!!!


• Singapore
26 Mar 09
well, i can't help it..

when my tummy wants chocolate, my tummy gets chocolate. when my tummy wants cheesecake, my tummy gets cheesecake. and sometimes it doesn't help when i'm stressed or under pressure. I tend to want to munch or am constantly hungry. IT's funny.

So i guess that's how those little extra calories / sugar a day adds up.

• Canada
28 Mar 09
I have gained weight because no matter where i hide, it keeps finding me!...lol I have a metabolism that I think has stopped. I also have some health issues that dont allow me to do vigorous exercise so I started swimming 5 days a week, for hours a day..I did this for 7 months, along with a proper diet from a dietician... Nothing!!!..I was so discouraged!! It just loves me so much that it doesnt want to leave no matter how hard I try.


• United States
28 Mar 09
I don't really have a weight problem. I may gain 5 pounds one week and lose it the next. I have been at about the same weight for a long time but I think it is a combination of activity level and choosing the right kinds of foods. That way if I do go on a junk food binge every now and then it won't be so bad.

• India
27 Mar 09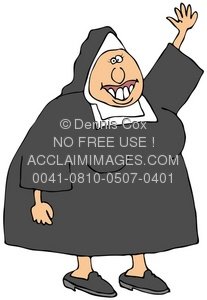 Hi, There are number of reasons,neither or my doc can say which are affected me:- #Lack of sleep(I could sleep 4-5 hrs/24hrs). #Extra continued job-related stress? #Medicines?(antidepressants/steroid, for me?) #Hypothyroidism? #Genetics?(my both parents are obese?) #Age?(declining metabolim,muscles turning fat...) May be combinations of above factors...GOK! =Lahiri,Kolkata,India.

• India
27 Mar 09
I gained weight after the birth of my first child.It was C-section,some complications too.I was in bed almost for two months.I became bit lazy,no exercise no yoga for me.Just sit,eat and relax and in no time I started gaining lot of weight but thank God now I am getting back to my normal shape ever since I joined gym class.I am going for aerobics too.It is fun and I am losing weight too.Diet is important,no doubt.

• Philippines
27 Mar 09
i gained weight also when i became a mom. it seems what they say that the minute you got extra baggage a simple overeating is going to fill that extra baggage that just shrunk and never really disappeared.