How many hours you spend on the internet?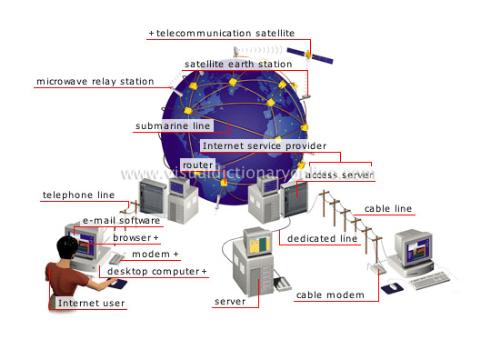 March 27, 2009 5:28pm CST
Hello.I have internet since 2000 and my first internet was dial up so I spent only few hours per week on it because it was too expensive for my parents to pay bills.But since I have unlimited internet I am there longer and longer every day and now when I am home I spend every minute on the internet.I know it is not very good but what I can do..watch the television?it is the same and I am doing it, but on the internet:) So I spend lots of time on the internet (it denends on the time when I am home).It can be about 6-10 hours per day. What about you?How many time you spend here on the internet?
6 responses

• China
28 Mar 09
well, it's similar for me that i am always on the internet over 10 hours each day. it has got to be a habit of living. i can't imagine that i would live without internet. yes, that's true. and i also know that i should have more sports outdoor or not to seating before the computer all the time. but i find that i really have habitual craving now. what a pity....lol

•
28 Mar 09
SO am I..but I can't go out because I can miss something on the internet:D..I can't even imagine what will happen if they turn off the internet and the connection fail ..I know it sounds sick and it sounds sick for me too but it is true.But something is not all right with me then because I am preparing about 3 weeks to start reading a book but it is impossible for me.

• Slovak Republic
16 Apr 09
i used to spend more time on the internet before...but now i usually go reply to message/mail...and than i switch my computer off..now i rather spend my time in outside than in front of computer...i´m happy because the summer´s coming :) and it makes me smile on my face that i can spend more times in outside


• United States
28 Mar 09
Well, Not really sure how many hours. But i get on the internet every night, from about nine to ten till three or four in the morning. sometmes only two in the morning. I sometimes get on during the day also.

• Philippines
28 Mar 09
When i am renting to the internet shop before i spend 2 - 3 hpurs of time surfing, its limitid because i'd still think of my budget. but now me and my husband got this computer and install internet already.. the internet is unlimited that's why our surfing is unlimited also. we can now surf time to time.