why do some people ask for money when they do not seem to need it?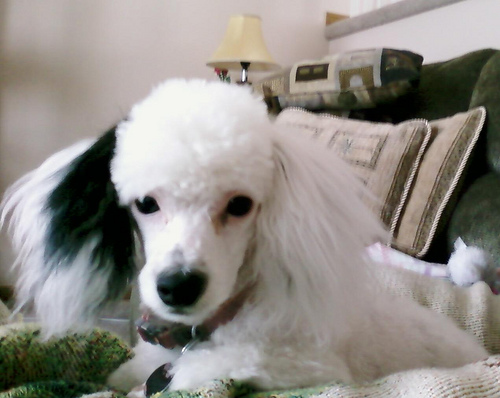 United States
March 28, 2009 12:21am CST
I have been wondering about that for sometime. Not long ago come to our humble home a woman asking money for her and her family to make ends meet till the end of the month, she told us she will pay us. She did not look like she needed it but I thought what if she did? So I helped her but regret it soon, I pay attention to the poodle dog and it look well groomed, I end up hoping tho that because she took the effort of going door to door that maybe she really need it the money and that will be the last time I saw her, Wrong Today I met her again next to a shopping center that I often go to. I spotted the dog first and this time the dog looked different, like it barely was groomed and then she talked to me about helping her to make ends meet, till the end of the week now. I told her I remember you and no, I don't have the money. She lost interest in me but after shopping for a couple of posters I had to take a second look at the dog, even I could tell that the dog went through at least 30 dollars of grooming in a short while. So, what's your opinion, why people who do not seem to need the money ask for a hand out?
3 responses


• United States
28 Mar 09
I do not know, I find it weary to have to find people like that, I am not sure who needs money anymore, I have a feeling that they do not need it and sometimes I do give just in case they actually do. People like that are making a cynic out of me.

• Canada
28 Mar 09
Just do what you feel is right. You can't know for sure if they really need it or not. Maybe in their mind they do need the money. You can't go wrong with being a good person.


• United States
14 Apr 09
Some people are use to living with high standards. If they can't afford to get their dog groomed or their hair done without shorting their other bills then to them they are not making ends meet. So maybe she is living better than us, but to her she is running short of money because she can't afford that hair do for he dog or a manicure for herself. I think people like that really need to know that that is not what life is about! I wouldn't help her. Let her try living like us that can't afford all those extras luxuries in live everyday. Living paycheck to paycheck then let her tell us she can't make ends meet.

• Holiday, Florida
29 Mar 09
even before times/economy got so bad this has always been an issue. i've heard many people make money that way. with some its a way of life. and yes at times when i can i give a dollar or some change. thats about all. its hard to know how bad they need it.

• United States
29 Mar 09
It is truth, I have always heard about a man who has a great car, going to downtown to start begging for money. when he does not need it and does that as a living. I will try to be less generous tho. It is hard to hear loved ones think I am an easy mark for scam artists.