Britney Spears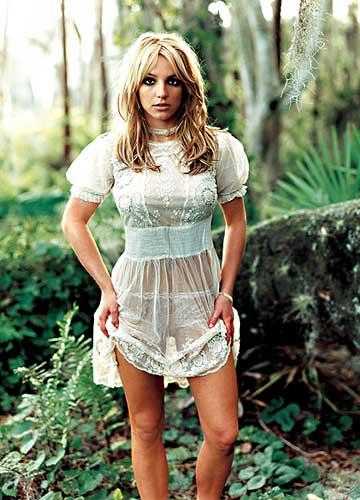 Philippines
9 responses

• Philippines
1 Apr 09
i love britney spears even though there are a lot of issues against her... she's very talented and beautiful. she's the only performer who sold 14 million copies of her very first album. all of her albums were on top!!! definitely, she's born to be the BEST... :)

• India
29 Mar 09
Hi gladys, i like love britney spears. i love her tone , i forget myself when i am hearing her songs. But i missed the songs of her. Because my hard disk was crashed, if you have the womanizer can you send it to me. Britney is sexy, gorgeous, beautiful, pretty unable to experss in words.

• Philippines
29 Mar 09
me too i love her songs i enjoyed listening those songs and when i am alone i dance with her songs. about womanizer it's really Beautiful songs i have one her but in my friendster. i suggest you can search to the internet for your copy or you can buy also her latest album. kept safe.

• United States
29 Mar 09
i love Britney Spears too. i just think she's such an amazing talent. she can sing, dance, perform and she's really pretty. i think she's be around for decades. what do you think.

• China
9 Jul 09
Hello, Glady! Yes I like her,too. Maybe because she's born in 1981, only four years older than me. I pay attention to her since her first MV. Though she's not all right these days, I still like her. She always show her real side. Never pretentious. This is valuable. And Britney's face is beautiful. Not every singer has a perfect face, but Britney possess this gift. In a word, Britney is awesome.

• India
28 May 09
ya i agree... I am not a fan of britney spears but i like her music and i like her looks and beauty.She is more hot than any other pop stars..i like her toxic very much..I never forced to sit to hear her music but i like her.. Thanks for the discussion...

• Philippines
26 Apr 09
britney is such a talent... she's got the charm... i was devastated how k-fed used her... it's unfair... her kids are so cute... they look like britney... and now she's back... i was so thrilled... i missed her music... so catchy.. what do you think?

• United States
18 Apr 09
I don't know that I even know her music anymore. She was popular at one time and she was on her way from transforming from a child to adult star (which is very hard) and then she just lost it. Aside from the divorces, child custody things and the substance abuse, her entire image has changed. There is a fine line between sexy and sluttty and I think she forgot who she was and the image she was trying to protray. Yes, her music was great at one time, but as far as now - I just don't know.

• United States
18 Apr 09
What about now? She went through so many trauma in lives. Her divorce, led her to rebellious behavior. Her plastic surgery led her to artificial beauty. Her lost custody to her children led her to mental therapy, etc...... Would you still love her the same as before?

• United States
18 Apr 09
Britney has alot of talent, other than just singing, her popularity started very young. So why would she be any diff than any other Super Star, the fame can cause alot of problems.. as we have seen in the past. She has went through a rough time, just as it would for anyone going through the same thing. But multiply that by ten fold, and the same problems you, me, or a friend would go through, and that is what a superstar has to face. Now she is on her way to recovery, as long as she doesn't slip again, fame can be very stressful, but remember she is trying to come back, and is so far doing a good job with it. We as fans, need to show as much support as we can, to help her through this road to recovery.