How many purses/handbags?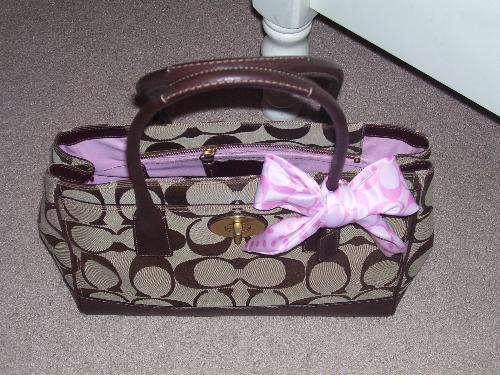 United States
March 29, 2009 4:37pm CST
One of my favorite things to buy is a handbag/purse. I have a variety of brands that I love and when I have extra money, this is what I like to spend it on. So I'm curious, how many purses or handbags do you own? Which one is your favorite? If you have a picture, feel free to share!I own probably well near 50 purses. I've gotten rid of quite a few over the years too. I own purses as expensive as Coach and Vera Bradley and as cheap as those from Target.
5 responses


• United States
29 Mar 09
That's awesome! I know a lot of people who can go into a goodwill store and find the best NAME BRAND deals! I have never had such luck. I guess the goodwill store here just isn't one of those stores that gets a lot of name brand items in, like that.

• China
1 Apr 09
`Cos i`m lived in China,i always buy handbags of Bohemian style and handmade ones.Every season,i will buy 2-4 handbags from net or special shop,i like some sepcial and unique things,so i usually spend more time to find them.That really hard to look for.And the Chanel`s style is classic,i love them but lack of money to buy them:)


• United States
5 Apr 09
I have way too many purses. They range in size. I can change whenever I like. Currently I am using a multi-pocketed leather shoulder bag. This holds most everything I need to get through the day. I only purchase my bags from thrift stores and pay no more than $5 each.

• United States
5 Apr 09
Hi Jenn, When I was single and working, I have a lot of purses of different colors..I do love to collect but my addiction is blouses..LOL! Anyway, when I move here from the Philippines, I gave all those purses to my sister and friends and now, I have only 3 purses...Maybe when I will start working, I will start getting different colors again! Most of my purses are second hand so it is always cheap but nice brand and quality too.. I don't like to buy expensive especially now that I am not working!