are you happy with your local government?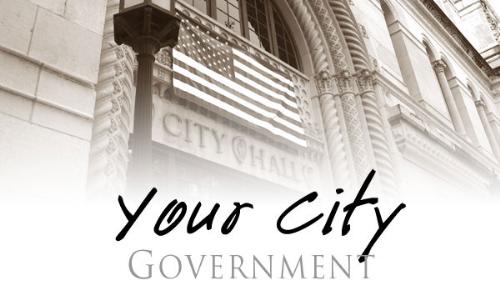 India
March 30, 2009 12:03am CST
Hello friends, I am from India, and as an individual i think that the politicians out here are not good to their work, i felt very poor when i think about the government policies of my country. what you people think about your local government please share your reviews and give me some advice that how can i help to improve government system in my country. thanks
4 responses

• India
30 Mar 09
Hi,i am also from India.I can't say exactly that how our goverment is doing.But what i see i feel grief to that foolish peoples who just know to comment on serious topics related to our system but never tries to do something in that matter.It is needed that people like you and me has come forward and take our own decision to improve our system.The meaning here i said 'you and me'is youth like us.You should come forward voulenteerly in such cases by discussion in your school or college or any institute you belongs to.By participating in activities like stage drama and realated to it.Remember it only youth who can change the system,who can the country and even whole world.But for that you have to change 'YOURSELF'.

• India
30 Mar 09
hii raj, i do agree with you, and even i moved forward regarding this. i always try to involve in such kind of activities and trying to invoke people about their rights.

• Philippines
30 Mar 09
Hi vaibhavbansal, good day to you my co-mylotter. Well honestly speaking here in our country in the Philippines, i am not happy with the government because as i see here in our country the number of unemployment is increasing which means that the economy is not good. Well, in some place here in our country you can see many poor people. The government here in our country are very corrupt which make this things not good to other people. There are times that the badget of a program goes to the pockets of many politician. . . So this coming election of 2010, i am hoping that there will be a big change in government, that will be the key to rise the country to the top, together with the economy rate. I am hoping to all my country men that they must vote the right person for the right position. Me my candidate for president this election of 2010 is SENATOR Chiz Escudero, if you will know this man.. I am sure that you will really like him for the reason, he is kind, good to other people, popular , have a good enough experience in government and last is he have a good voice when speaking, which means very intelligent. That is the reason why i will go vote him and that is also one of the reason why? He have the right for the position of president. But one problem in this man is if he will run in that position, because until now his not answering the question about running for the president position. I believe that most of the Filipino really love him. Well that's the end of my response to your discussion. Happy posting and happy earning to us. Good luck to our earning career here in this site mylot. I hope i give a good interesting opinion to your topic entitled "are you happy with your local government?". =)

• India
30 Mar 09
hii jon wish you and your country people will have good leaders in near future.


• India
30 Mar 09
Yeah We Indian people are victim of democracy..In the name of democracy we have to bear politicians of low moral quality..Yeah but there are good people also but....