What does Smile of a Girl or Kids means to you?

India
March 30, 2009 6:26am CST
I am really fond of pretty smiles, either its of a Girl, or of a small cute kid. Their smile can definitely make my day. It makes me enjoy the happiness on their face from the depth of my heart. I don't know why it happens, but it happens with me a lots of times. Now a days it happens with me, when i see the smiling face of my niece before leaving for Job, I feel joyed from inside. And all my work goes well. Don't take me bad, but whenever I use to see the smiling faces of my friends at the beginning of the day, during my college days, my answers to all the questions asked by professors, use to be more perfect then other days. Does it happens with you?
3 responses

• India
30 Mar 09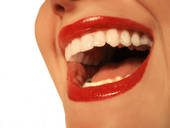 Hi, PRICELESS! Even at this age the SMILE of Kids/Young Ladies give me immense Joy. I feel flattered, my energy doubles.... They bring LUCK to me,I treat them as ANGEL'S SMILE! =Lahiri,Kolkata,India.

• Philippines
30 Mar 09
What are smiles to me? Smiles are what makes my world go round. I find smiles as something I want to see when I'm depressed. I also cherish the smile of my loved one the most. I rarely see her so just seeing her face makes my heart beat and it really is something I consider as my most prized possessions. I love the smiles of people even strangers. I always feel delighted to see how happy other people are. I feel joy when others are happy.

• Philippines
30 Mar 09
seeing smile from other people especially kids enlighten me and make me realize that life is indeed the most beautiful gift a person could have. seeing the smile in kids faces somewhat tells me that there is no problem in this world that can't be resolved even if it's the biggest one so far. and a smile from a lady makes me feel so relax. as if i am being touch by an angel hahaha