Dealing with cancer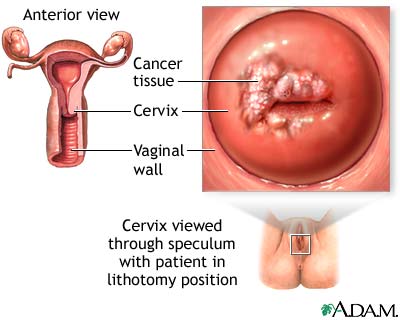 India
March 31, 2009 12:34am CST
My mother was recently diagnosed with Ovarian Cancer. She is only 56 years old and it was a big shock to us as there is no genetic history of cancer in the family. Have any of your family members or you been diagnosed with cancer? How do you deal with it? Do you handle the person with cancer with kid gloves or just be normal around him/her?
3 responses

• China
31 Mar 09
just be normal around her,cancel is not infective,most times it's not because of genetic history problems,it just happens.try to secure your mom well take care of her.it's not a big deal if you see it positively.we could live with cancer and do not worry too much about it good luck

• India
31 Mar 09
Thank you for your words. As you said, I should just take care of her and hope for the best.

• Philippines
31 Mar 09
No, we never had cancer history in the family, thank God it never runs in our genes because it is such a dreadful disease. Most reports said that it is hereditary if one of your parents have it then you will most likely got it.

• India
31 Mar 09
Thats scary coz now I guess I need to be careful since my mom got it.

• United States
31 Mar 09
I'm so sorry to read this, Hon, but please be optimistic that your mother has an excellent chance to beat this awful disease. I've had the bad fortune of having several family members and friends who have been diagnosed with cancer and, while everyone is different, it seems they all wanted people to be as normal as possible around them. Basically, if they want to talk about it they'll let you know. Just be there to lend support and to help your mom when she needs it. Don't forget to take care of yourself as well because you won't be any good to her if you don't take care of YOU! HUGS and prayers! Annie

• India
1 Apr 09
hey Annies, Im so sorry so many people you know had to go through this. My mom is the first person I know with cancer in my family and having even one family member have it is bad enough. You must have gone through a lot with so many people you know getting it. I guess it just emotionally drains you. I cant even imagine how painful it must be for my mom. I guess we just have to have a positive attitude and believe that we will get through this too.

• United States
1 Apr 09
Thanks so much for the BR! It's always hard when someone you love has a horrible disease like cancer and it's always hard to know how to deal with it and how to treat them. I lost my dad to lung cancer 28 years ago but there has been a lot of advances made in treatment since then, thank God. I've also had loved ones who have beaten it. Hang in there and give your mom my love, even though we've never met I do really feel for her. I also firmly believe attitude and a positive state of mind plays a big part in one's chances of making a recovery. Try to make sure she thinks positive! Annie