I thought I got rid of the fleas but I guess not they are biting me today!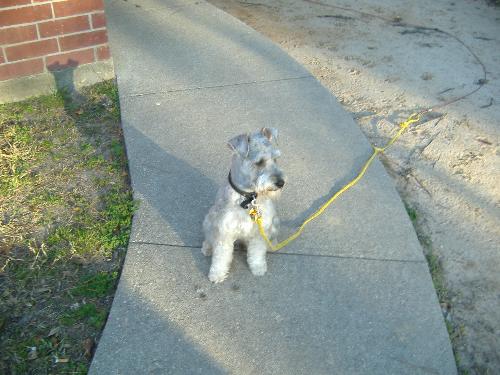 United States
6 responses

• United States
31 Mar 09
I had a terrible time with fleas a couple of years ago, and finally had to buy an insecticide in powder form to work into the carpet, I'm sure it wasn't good for any of us but it was the only way to get rid of them. I now treat the dog and cat each month to keep them away. One nice thing it did was I've had very few other crawling insects in the house since then, but I guess that means it's still poison.

• United States
31 Mar 09
I was hoping to avoid a flea bomb. Last year we had a problem with the fleas coming in. We live next door to a big field so theres plenty of fleas in there. So we had to bomb. That is just such a mess and you have to cover everything. I hope I dont have to do that again.

• United States
31 Mar 09
Try this home remedy, put some lamps on the floor in several locations tonight take the shades off. Put some water in a bowl with some dawn dish detergent in it turn the lamps on and all the other lights off . This might have to be done more than one time. See if that helps. And use dawn dish detergent to bathe your pet in that will also get fleas off them too.

• United States
31 Mar 09
Make sure you do alot of vaccuming for one thing. I think fleas are bad and you really shouldnt have to put up with them in the house. My dog tends to bring them in also during the summer months and I really dont like them. I try to use frontline whenever possible for flea treatment.

• United States
31 Mar 09
I will be doing plenty of vacuuming today. I just cant stand them.

• United States
31 Mar 09
there is something u can get to put around in your yard to kill them. then u can but those bomb things to set off in your house. they are really hard to get rid of.


• United States
2 Apr 09
What kind of flea control do you have on your dog? I use either frontline plus or revolution. I have a husky and three cats so I use these products on all my pets. I have to say that this year I will be dusting the yard to get rid of the fleas out there .. Well keep them under control. But if I were you and you did a bombing you should get a prfessional in the house and yard to do that and also take your dog to a groomers and get him free of the fleas. Then make sure you put something on him that will stop the cycle.