Following The Link...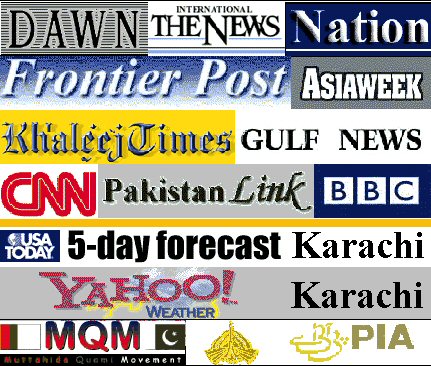 United States
March 31, 2009 11:20am CST
Ok, this is a little vent…it's not meant to pick on anyone in particular or to criticize. I just want ppl to be aware of this. Some of the discussions on here are follow-ups to news stories…and the news stories are often very good, add extra information to the discussion and sometimes have photos and videos that help ppl to better understand the situation. However, some ppl post links that don't go to the news story…but rather to the news site. Here's the difference…the link to the article will take the person that clicks on it to that article. The link to the site will take you to the front page of their site where you may or may not find the article. I know not everyone knows how to post a link so here's a tip…copy the link then re-paste it right back in the address bar and hit enter…it should stay on that article page. If it goes anywhere else, then it's not the right link. Don't try to shorten it unless you're sure what you're doing. If nothing else, include enough information in the discussion so that if the person can't find the article they can still understand the discussion. Have you ever clicked on a link to find it takes you somewhere other than where it's supposed to take you? Do you check your links before you post them? Have you run into this problem? [b]**AT PEACE WITHIN** ~~STAND STRONG IN YOUR BELIEFS~~[/b]
10 responses

• United States
2 May 09
I can say I copied and pasted a news link and then it change because of the website. Not sure why, but it did. I double checked it and then posted it and because the website updates, that link wasn't available. Grrrr

I've had the same experience with youtube when trying to post a link, but the poster needs to be aware of this and, as you said, give enough infor so people can find what they are talking about.

•
1 Apr 09
I have seen this happen and find it very frustrating too twoey. I know that sometimes it may be the person who is posting the link who is not quite sure of the right way of doing it but other times it can happen because the actual story is deleted or whatever! Great that you are trying to help those unsure of how to post a link rather than moaning and not helping - good on you! xxx

• Israel
1 Apr 09
I never ran into it, and I hope I won't, thanks for the warning.

• United States
1 Apr 09
mine arent doing that are they?? i copy the whole thing..

• United States
1 Apr 09
I have answered discussions before that have had links that didn't work or it said that the article had been removed and it makes it harder to answer a discussion that really doesn't give enough information but says go here for more information..but then it is a bad link..I try to check my links and those that I provide in my comments.


•
31 Mar 09
Hi twoey68, No, I haven't had that problem yet, but if I do I'll take your advice. Tamara

• United States
31 Mar 09
it has not happened often, but it is irritating.

• United States
31 Mar 09
Yes, it's confusing and irritating. I like to read documentation of someone's discussion but to have to hunt for it is more trouble than it's worth. I don't think I've ever done that but if I do, smack me!