Is there such a thing as perfect family?

Philippines
April 3, 2009 10:06am CST
I have known someone asking if there is such a thing? In my family, we are not perfect, it's just that we love each other very much and respect so everyone is always at peace... It made me realized, is there really a perfect family? will anyway i can consider mine though, but how about a real perfect family???
8 responses

• Philippines
6 Apr 09
[b]no, i don't believe that there's such a perfect family that exists. whether from the rich family to the poorest of them all. mine, is not a perfect family, we have so much misunderstanding, difference and guilt but then again all i can say is, though it's not a perfect family, this is definitely the family that i want to spend the rest of my life with. real family that i will always looked forward to.[/b]



• Philippines
6 Apr 09
to bad for you. but i wish you could at least think that somehow in spite of all the misunderstanding inside the four walls in your house, one should be ready to listen and respect.

• Philippines
6 Apr 09
thanks by the way for dropping by... wish you more blessing and to your family... Happy mylotting...

• India
6 Apr 09
No family is perfect simply because no human being is perfect. We all have our positive and negative traits. However each family that manages to balance out the negatives of its members and encourage the positives and stay together for each other thru thick and thin, can be considered perfect according to me.

• Philippines
6 Apr 09
Yes, I totally approve with you... that's the reason why i said in the very first place. I can consider my family to be perfect...

• Philippines
6 Apr 09
thanks by the way for your response.. happy mylotting and God bless you and your family

• Indonesia
3 Apr 09
As what you've said earlier. We know that we're not perfect, so I believe that there would never be a perfect family. It is an utopia. The only thing we would feel the perfection is by accepting the imperfection of our family members. I know that my family isn't perfect and I don't think I want it perfect, because I would be the imperfect one in the family. BUT every one in my family members loves each other and they wanted to give everything to protect each other out of their imperfection. I think that's what I call as a perfection in family life.

• Philippines
6 Apr 09
that's where RESPECT replies... :) happy mylotting by the way...


• Philippines
24 Apr 09
absolutely .... thank for the responce by the way... more power and God bless you and your family...

• Philippines
14 Apr 09
I think there's no such a thing as perfect family, every family has a flaw in different areas, I think nobody created perfect in this world, we all endure sufferings, pain and frustrations that is a fact, but on the other hand there are also happiness, contentment and success.

• United States
12 Apr 09
I think that perfection is within the people and what they are working towards. Perfect..no..everyone has problems and issues they have to deal with. Some deal differently than others. It really just boils down to what is perfect within the family and their situation.

• Philippines
12 Apr 09
Thank you very much for the responce JenInTN.... People really has different way on solving their problem...

• India
5 Apr 09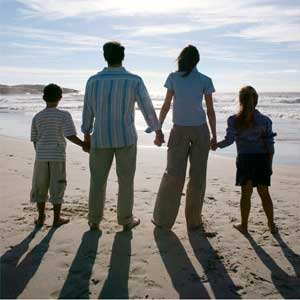 Hi, Is there anything in this earth which is Perfect? Like ABSOLUTE,PERFECT also is non-existant. But we see NEAR-PERFECT families. Where Happiness flows,Unhappiness/casualities shared.Where People are sincere and extend helping hands to other family members without any future expectations etc- U'll find such families still exist. =Lahiri,Kolkata,India.

• Philippines
6 Apr 09
yes your correct... there isn't really things as PERFECT... but near perfect... thanks for the reply and god day to you :)

• Romania
15 Aug 11
Sometimes looking for perfection, I feel fully enjoy it, but I do not think we can achieve long-term. It is just like happiness, looking for a lifetime, you get it a few times, and I drink the sap as if you want to dry,. But you wake up to reality. Because her, keep too little. So is the perfect family. It is "complicated perfect", like life. There must be balance in all the feelings that work together to create a balanced family. Balance to please spiritually, all its members.