Your Childhood Fear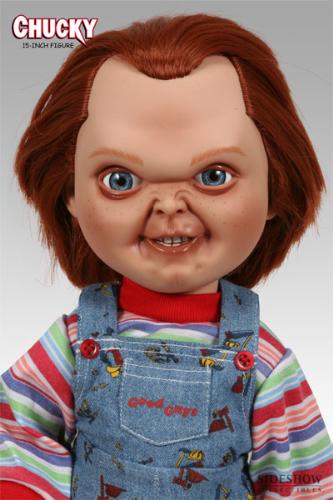 United States
April 5, 2009 5:05pm CST
When we were younger their was something that we were afraid of that we are afraid of now. I use to be scared of the Chucky Doll, my cousin would watch the movie at night in the dark and Chucky would always scare me What were you scared of as a child?
6 responses

• Singapore
5 Apr 09
forgot to ask is your country selling that doll too??

• United States
5 Apr 09
i personaly get frightened by the clowns in their coustoms and their painted smiles

• United States
6 Apr 09
Hi errica...I swore when I was younger that Dracula was living in my closet at night.

• United States
5 Apr 09
I was afraid of being in the house alone. I would have to leave if someone was not in the house with me. We lived in a 4 bedroom duplex at the time. Now that I am older I love being home alone.

• Philippines
5 Apr 09
up to now, im scared of this doll!! LOL!! before, im scared of the dark.. now im scared being alone in the dark! before, im scared of lightnings and thunder.. now im not slightly scared of it. before, i fear to be left alone in the house.. now i want to be alone at home to have some rest.. happy mylotting!

• Singapore
5 Apr 09
you know what when my first watch on chucky child play movie i love it, and i watch every series. and i waiting for version 6 but few year now version 6 is not here yet, even thought i scare too. but the worse thing last year chucky doll selling in my contry , i got shock is really scary i will never never ever buy that doll!!