back to mylot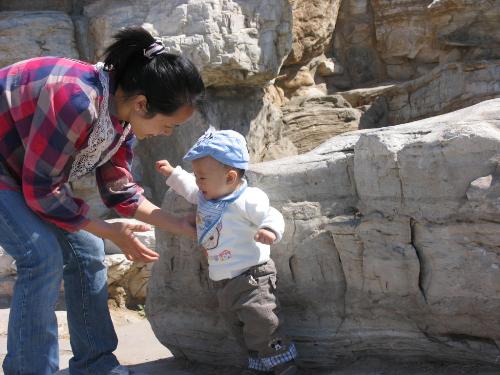 China
April 7, 2009 2:09am CST
4th,April,is the tomb-sweeping day of China. we had a short holiday of three days. so lucky,the weather was sunny and warm on that days. my husband and i accompanied my son to played in the park.almost every couple took their children there. so many people, so many kids.they were very happy. my litter son got exciting with the busy scene.we also felt happy. i didn't logging in mylot for three days. now i am coming back.LOL.
5 responses

• Malaysia
7 Apr 09
Welcome back to mylot!

I have no idea what the tomb-sweeping day is, it's so nice that you have three day holiday. I think it's really good to bring the kids to the park and have fun always, to let them get near to the nature. It's also a good activity for the family too.

• Malaysia
7 Apr 09
Thanks for marking this as the best response.

Now I know what the tomb-sweeping day is, it's called "Qing Ming" in Chinese, right? I didn't know it's called tomb sweeping day in English.

• Trinidad And Tobago
7 Apr 09
That's so nice , Oh, I missed you


• India
7 Apr 09
Well I hope you missed mylot a lot...But I am being back in mylot after a complete month...Because of my examinations I was not being able to give time on mylot...Well exam comes at the first choice that's why and still I think I will take another break for about a month, because I have final exam after 10 days...I will really miss mylot a lot as I had been missing early too.... Any way happy mylotting to everyone from me...

• Quezon City, Philippines
7 Apr 09
Welcome back to Mylot and I pretty think that you are right by going offline with your family. I am pretty sure it is worth the while that you have spent some time with them for three days I guess that has made some good impression from your son and he'll treasure those moments with you.