What types of insurance is out there for you four footed family members?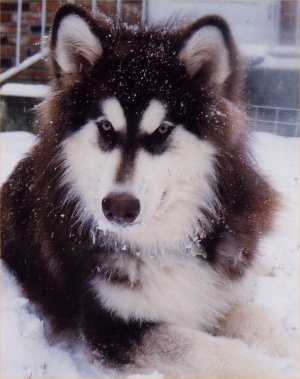 United States
April 7, 2009 8:48am CST
I was ansering a discussion today about pet insurance and I have come to realize that I didn't have per insurance on any of my little furred family.. But I'm really interested in what carriers there are for pet insurance and how much does it cost? Does anyone out there have any ideas about this? Do you have pet insurance and if so, how does it help?
3 responses

•
7 Apr 09
I used to for our cat Tia but it was getting very expensive and we never needed it in years! Typically after we dropped the insurance she needed expensive treatment! I know that there are a lot of insurers here in the UK and thought I had better take some out again what with the new babies but it is really expensive - specially for 2 of them! I guess I will just have to hope that my pets stay nice and healthy as I still have to cover immunisations and spaying even if I paid all the extra for insurance! xxx

• United States
8 Apr 09
so what exactly is the insurace good for?

• United States
10 Apr 09
so basically it's not worth it unless you have a sudden illness or accident which is never foretold. sigh....


• United States
8 Apr 09
bella, I got some insurance for the dog that was stolen from us and it's a gimmick! I even asked about it with a receptionist and she even told me that they have themselves covered really well and if that if this or that isn't done according to the insurance's specifications then the procedure isn't covered or if it's not attached to this and that then it's not covered. It's a crock and a waste of well earned money and I guarantee you, I won't be buying another one ever again! Burn once, twice shy!

• United States
10 Apr 09
I was begining to think that in many ways since there are only certain things it covers and is not really a health insurance but a emergency insurance.. shakes head if they would only do it right then they would have a following in it.

• United States
7 Apr 09
Contact your Vet, that is where I first saw it, they also have a payment deal that if you pay before one year there is no interest. I have used this. It's called care credit I think.

• United States
8 Apr 09
thanks I'll talk to my vet about it.