What is the longest you have waited in an airport while in transit?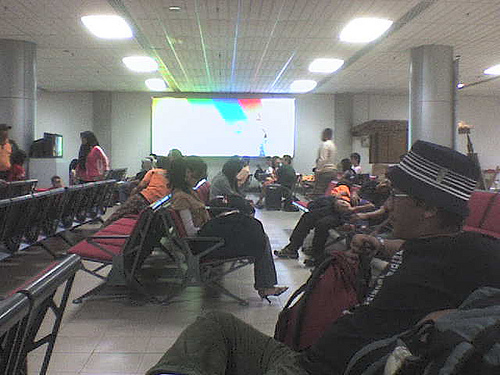 India
April 8, 2009 10:01am CST
When I was flying back to India from the US a few years ago the only tickets I got meant that I stayed at Seoul airport for about 14 hours (overnight) and at the Singapore Airport for about 16 hours! These were extremely long waits and I was alone - but I used the time to get a lot of rest and also browse through a lot of the shops. At Singapore I had a short trip through Singapore organised by the airport people. As I had no friends at these places I didnt bother getting a transit visa and as I was a student then I didnt want to spend any money on a room to spend the night. I actually liked the wait and found it nice! How long have you spent at an airport?
2 responses

• United Kingdom
8 Apr 09
When I was 14 years I went to Greece with my mum. Coming home our flight was delayed all night. Athens Airport was really crowded and all the seats were taken. We had to spend the night on the floor. Five years ago I went to the Seychelles with my ex-boyfriend. Our flight went there and we had a change of plane in Kenya. Going there the timing was fine. Coming home we had about six hours in Nairobi. The waiting room was not awfully comfortable and so it was more enjoyable to look at the stalls with goods for sale. In January of this year I took my toddler son to South Africa. The airline couldn't land in London on its incoming journey due to fog so it went to Manchester. It took ages for it to come back to London. So our flight had a five hours late. At 10pm the shops all closed and the cleaning staff for the airport arrived. I felt so tired and my young son was very sleepy.

• United States
8 Apr 09
I have only flew on a plane twice. It was like from california to georgia then to connect to another flight to go to florida. I waited an hour. I was fourteen and was terrified because not only was i alone but this was only several months after 9/11.