Unstoppable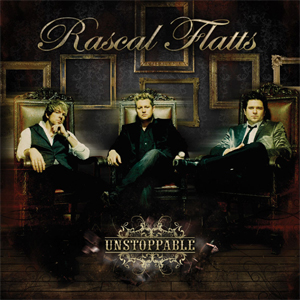 United States
April 8, 2009 1:43pm CST
I've been listening to the new Rascal Flatts CD "Unstoppable" on Rhapsody today. I love this album, and just ordered it from Walmart.com. With shipping and taxes it was less than $13! I can't wait to get it in the mail next week! They say it will be here Monday!It sold out at our local walmart within the day yesterday. There are many RF fans here in Arkansas! If you haven't heard it yet, and like Rascal Flatts, I recommend it! There are some fun songs on it, but there are also some really heart wrenching ballads that have you grabbing for the kleenex!
3 responses

• Philippines
5 Oct 09
I really enjoy their music as well- I can't say they are my favorite country band- but they are up there- The new album looks great! I might pick it up later-- or on a good sale- They played in my hometown in this small festival when they weren't that big-- it was great! I love the remake- Life is a highway-- and I do love their videos! Seen them only once in a concert and I'm really impressed on their awesome performance.

• United States
6 Oct 09
I have not had a chance to see them in concert yet. This is definately on my list of things I want to do! The new cd is fantastic in my opinion. The only song I didn't care for on it was "summertime". Of course, my kids loved it, so I'm sure it was a generational thing. This whole cd seemed to more about them and what was going on in their lives. Almost every song had a family/faith theme. Really nice

• India
9 Apr 09
i have not to heard about this.i mostly hear the local songs .i am not sure if this album is being cicalatted here but i will try to hear some from the youtube.

• United States
9 Apr 09
I don't know either. You can go to their website www.rascalflatts.com and hear their music as well. I'm sure that we have different kinds of music here in the United States than you do! Rascal Flatts sings country music, so I'm not sure if you can get them there or not. You can definately find the group on you tube though!

• India
12 Oct 09
I love Rascal Flatts songs, when i listen to his songs i get new energy. My favourite song of him is 'cool thing' . I want all of you to enjoy, if you want to listen to this song i have provided the link below http://www.song-list.net/rascalflatts/coolthing/tracks