why can not i login in at the ciao?

China
7 responses

• Indonesia
9 Apr 09
Most member of Ciao had the same problem. I don't know what happening on that site. I'll be waiting for my payment, and I don't know what will happening on that site. We played like human being. We often make a mistaken, but if we had it, just tell us, what did we got wrong. Wish that was only technical problems in ciao


• India
9 Apr 09
I am facing the same problem. Don't know when this problem get resolved. Hope it will be resolved as soon as possible.


• Indonesia
9 Apr 09
i heard, Asian members were banned by ciao it self, coz so many members did a fliagiat reviews...

• Malaysia
9 Apr 09
I haven't join ciao yet...does it really pay before this? If yes, maybe I'll join it..Anyone interested to exchange referral. My site is ReadersPond. Add me and I'll send you the link. If you sign up, send me your link of any site you want me to join under you. One only please! Thanks! By the way, cute pic wangkai..

• Japan
9 Apr 09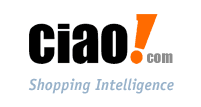 You are not alone. Many Ciao members are in the same fate as yours. As of this time, no one really know what is actually happening because there is no announcement/explanation from Ciao about this matter. However, it is safe to assume Ciao is cleaning itself from the many abusers who plagued the site.