Clear fridge or on full of magnets and stuff?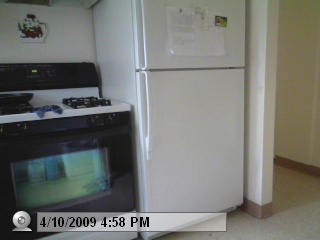 United States
9 responses

• Canada
10 Apr 09
I have lots of stuff on my fridge. In fact we just made a few more items that I put on there today. I freebie hunt and look for all kinds of things. One thing I like to get are magnets because I love to display my children's art or schoolwork that is well done. But also because we can make art and glue it to a magnet and voila really nice fridge pieces. I also have the chore chart on the fridge and a calendar the school gives me which lists all the things that the children and I must do in a month. I also have some photos on there as well of the children. I do acneilson home scan and I have a scanner chart on the side too. Keeps the fridge pretty loaded. About once a month I will clear everything and wash everything up and start all over.

• Philippines
11 Apr 09
Hi, the fridge at home is not clear but it is not covered much. we stick the bills but after the bills are paid the receipts are put in the drawer. There are a few ref magnets of vegetables, smiley, souvenirs from other countries and some recipes i cut out from labels. My nephew during school sticks his artwork but after a week i remove them.

•
11 Apr 09
Well since buying a new fridge recently we don't put magnets or anything at all on it anymore, its just totally clear as my dad prefers if we don't put anything on it because it ruins the fridge and scratches it, which i agree its true. But on our old fridge, we always used to put notices on it and magnets, but it caused it to scratch so we therefore had to buy a new fridge, and that fridge was quite old anyway.

• Australia
10 Apr 09
My fridge is covered with magnetic photo frames that I got from my sister last Christmas. Best present ever. She put lots of photos of family and pets in them so they came "pre-pictured" haha. It's a great invention and definitely worth it. I always had a few magnets on the fridge for bills etc, but never had anything like I do on there now.




• United States
10 Apr 09
i have magnet pic frames on there with the pic of my 4 children.