Reality Television...Twisted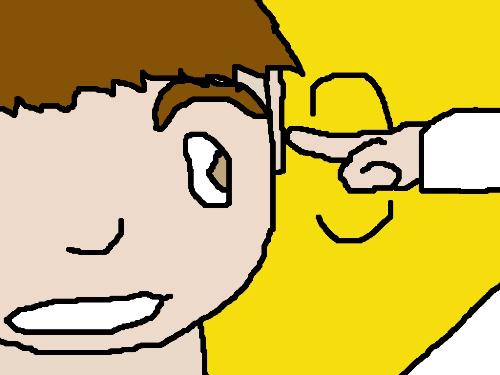 United States
April 13, 2009 12:58am CST
Here is a Reality TV Show... screwy side up. * Gawker reported...Yes I'm bored enough to be reading Gawker the gossip website... and they report that Octo-Mom Nadya Suleman is going to have a reality television show. (at least that's as close as I could read...This rag isn't an easy read) * The premise is you the lucky Gentleman will get to take Nadya from her 14 youngsters for a date. Of course curious cameras get to tag along. * Those cameras also get to tag after Nadya 24 hours a day as she copes with motherhood of 14 and dating. * Gloria Allred thinks Octo-Mom is out for attention and couldn't care less about the hard work of maternal hard work. * Gawker http://defamer.gawker.com/5203251/octo+moms-dating-show-sure-to-attract-quality-men
2 responses

• India
14 Apr 09
Your discussion confused me lot. Even I unable to understand what you are saying or why you start this discussion.

• United States
16 Apr 09
Sorry for the confusion...probably caused by writing this in the middle of the night. I will try to clarify. * 1. Nadya Suleman is famous for having octuplets; eight babies at one time. She also has six older children at home. 2. Nadya Suleman soon became infamus when it learned she had all her children while on public assistance of some form or other and while unmarried. 3. Nadya Suleman is seeking a lucritive means to support all her children, preferably in the entertainment industry, and has not been too choosy with the sorts of entertainment she has looked at. She has been courted by the adult film industry. 4. Gawker.com reported that Nadya may be involved in a dating reality TV show, exposing her 14 children to different strange men. Many people including Gloria Allred, an entertainment lawyer, are displeased. Gawker reported...Yes I'm bored enough to be reading Gawker the gossip website... and they report that Octo-Mom Nadya Suleman is going to have a reality television show. (at least that's as close as I could read...This rag isn't an easy read) * The premise is you the lucky Gentleman will get to take Nadya from her 14 youngsters for a date. Of course curious cameras get to tag along. * Those cameras also get to tag after Nadya 24 hours a day as she copes with motherhood of 14 and dating. * Gloria Allred thinks Octo-Mom is out for attention and couldn't care less about the hard work of maternal hard work. * Gawker

• United States
13 Apr 09
To be honest I know that this is a real big publicity person, but people should leave her alone. Then again I'm sure she needs the money but a more respectable t.v. series would be better. I guess none of us should really judge her though because what's on t.v. might not truly be her, and she may just be the type of woman who doesn't care what the media thinks of her, and isn't going to correct them.