do you often go to the beach with your family?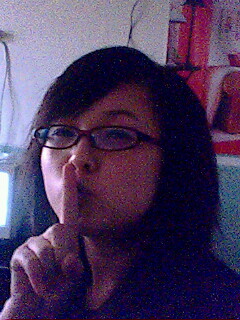 China
10 responses

• United States
16 Apr 09
This year is our first year going to the beach as a family. It's only going to be my husband, my kids, and my mother in law, but i think it will be a blast. My kids are young and this is the first year i think they will appreciate the beach, but i plan to go every year if they like it.

• United States
16 Apr 09
the nearest ocean beach is 4 hours away, and I really don't think that much of it, and it was so badly damanged in that hurricane last September... Galveston Texas http://en.wikipedia.org/wiki/Hurricane_Ike I also don't lake "beaches" around here because they are really mud and stones, and I don't like swimming that much and really don't like swimming in the local lakes.

• India
16 Apr 09
i dont have beeches at my place but i wish if it would be there but unfortunately it is not. i like beaches and i would wish to visit, i think it s only thrice i have visited the beaches and not more. but i know it is a good time we can spend at the beaches and i really like the views over the beach and i hope i could visit any beach again and soon but thére are no plans at this moment.

• Canada
16 Apr 09
our summer season is pretty short here in canada, it goes from may (ish) to maybe october (ish), so every time we have some spare time, we take our portable bbq and hit the beach. we just take something reasonably cheap like hot dogs and a good book and hit the beach. we have a great time!

• China
16 Apr 09
On summer, I go the the beach with my family except my father who dont like to. We take off the shoes feeling the sea water, playing the sands, looking for the beauitful shells and stones.


• United States
17 Apr 09
Hi, during my seven years of marriage with three kids. I am sadly to say that we have not been to the beach yet. I would love to go this summer! I have been to the beach many of years ago when I was a preteen. That was when I used to live with my grandmother and aunt. I haven't went since then. It would be nice to go with my family.


• Philippines
17 Apr 09
Yes, as often as we could. It's our way of bonding with my siblings and our kids especially because our kids love the water..It comes second skin to them..As for the adults, the beach is so de-stressing..It brings positive thoughts, peace and serenity..Our country boasts of really good beaches..It's in fact one of our tourist attractions..

• United States
16 Apr 09
Sure, I love the beach, I've been to both coasts, east and west.

• United States
16 Apr 09
There is no beach close at all to us. When I was stationed in Florida I went to the beach everyday. Enjoyed it very much. When I was living at home it was the same thing there was no beach close by. But what we did do is go out to the country and picnic by a lake. There was a swimming area there so we always went swimming.