Drinking cold water at night makes me sleepy, why is that?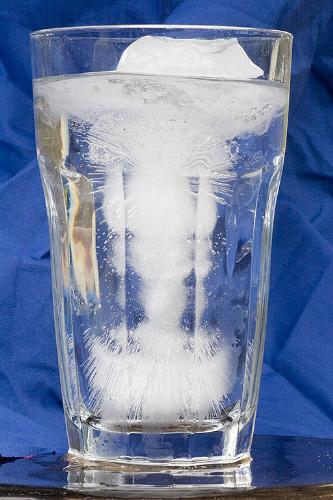 Philippines
April 16, 2009 9:15am CST
It puts me to sleep instantly 90% of the time. Is there any sleep inducing agent in cold water that makes my eyes heavy? Sometimes i would just skip drinking cold water at night just so i can stay awake especially when i'm watching a movie. Is it because it relaxes everything in my body? Is there something about cold water that i should know by now? lol!
7 responses

• United States
17 Apr 09
OH NO MOD!!!!!! that means that you are pregnant!!! scared ya, didn't I? hahaha! actually, I've never heard of this before.. what does coffee do?

• Philippines
17 Apr 09
Maybe you've just got a thing in your body that makes you instantly sleepy when you drink it. I eat chocolates before I sleep and it puts me out like a light.

• Australia
17 Apr 09
I can't say that I have ever heard of this! Dustmite's explanation makes sense. Cold water may well slow down your metabolism, perhaps that is why I read that people who want to lose weight should drink warm water with lemon juice, which may mean that warm water would increase metabolic activity, no idea what the lemon juice does, we'll leave that for another discussion! If it works for you I don't see any harm in drinking cold water before bed, can you? I am one of these people that can sleep anytime, anywhere. I have been known to drink a strong cup of coffee and go straight to sleep!


• United States
17 Apr 09
I heard that cold water made your metabolism flip on and make you lose weight.. because the body has to warm up the water to keep the body temp a normal range thus causing the metabolism kick in high gear. Lemon is a natural way to get rid of excess water much like a water pill does...

• Indonesia
17 Apr 09
It not happen to me, conversely i could not sleep if i drink cold water at night, Cold water make my eyes open widely, strange happen to you. One thing that make my eyes get heavy is wind from my Air Conditioner or watching TV in a dark area, that's make me sleepy

• United States
16 Apr 09
Hey modstar! If that was something that would make people sleepy then everyone with insomina would be sleeping! It must be YOU! I drink icy cold water at night and it does nothing for me! It usually sends me to the bathroom alot! I have never heard anyone say that it puts them to sleep! That is extremely interesting! You should mention it to your doctor and maybe they can do a study on you! lol

• Philippines
17 Apr 09
Nah, lol! They i wouldn't want to be part of science's biggest breakthough lol! They might get a sample of my bone marrow then turn it to a sleeping tea. lol! Maybe it has different effects depending on the person. I'm pretty sure it's not psychological though because i tested it on myself many times and i only get to the see the results the next morning when i wake up. lol!

• India
16 Apr 09
this is a true fact abt cold water....when u drink cold water it slows down ur metabolic activities and chemical reactions going on in your body.cold water is generally not preffered at nights instead of it warm water is good to wake you up...

• United States
26 Oct 09
the same thing happens to me! Cold, Warm, Tap, Bottled it all puts me straight to sleep...