How can I help my neighbours in the winter time?

United States
November 11, 2006 7:28am CST
Would like to be helpful!
4 responses


• Malaysia
11 Nov 06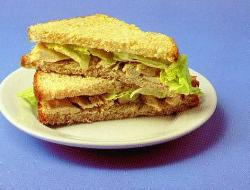 How about this simple sandwiches recipe? Hamburger Salad Sandwiches 1/4 pound hamburger 1 tablespoon chopped onion 1 cup shredded lettuce 1/2 cup shredded cheese 1 large dill pickle, chopped 1/2 cup mayonnaise 1 hardboiled egg, chopped (optional) 1 teaspoon salt 1/4 teaspoon pepper Brown hamburger with salt and pepper. Drain and cool slightly. Add all other ingredients and stir well. Use for regular bread sandwiches or as a pita filling.

• Canada
11 Nov 06
If they are elderly or work all day shovel their snow and they will love you. If they have children offer them an evening out to do their Christmas shopping and come over to babysit. If they are elderly or handicapped phone them once in a while when you go to a big store such as Walmart or Rona and ask them if they want to come along or if you can pick up something for them. (Toilet paperor paper towels in bulk etc.) If they are elderly or handicapped offer to run a little errand for them when the streets and sidewalks are icy. You could take a parcel to the post office or buy some stamps for them or pick up a parcel that is held at the post office or at a store.