mylot friends!!!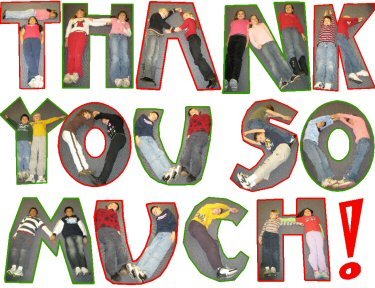 Philippines
3 responses

• Philippines
23 Apr 09
Hi jhe! I'm glad you're enjoying your stay here in myLot. I'm glad to have you around to because i'm getting responses from you from most of my discussions. lol! Just keep it up! Keep the discussions coming too for us to respond. If need help or something, don't hesitate to ask.

• Philippines
23 Apr 09
yeah... like your discussions thats why im always at it and responding every and most of it. like it so much... mostly i can relate from it... thanks friend and thanks for the offer... i wont hesitate... thanks!


• Philippines
23 Apr 09
but still youre a wonderful help my friend thanks!

• Malaysia
24 Apr 09
Hi jhe, you are most welcome. I'm really glad

to have another hospitable new friend at mylot site

Welcome to have fun together with us here. Thanks for willing to share your views and feeling in some of my discussions here and I really appreciate it. Happy

posting and have a great day.