Do you play SIMS 2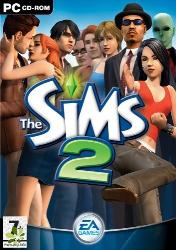 United States
8 responses

• Indonesia
18 Jan 07
Ehehe I play sims 2 with these ekspasion 1. nightlife 2. University 3. Open for bussines 4. glamourlife 5. family fun stuff 6. Pets wahahahahahahah I play it and have fun on it^^ sell items by wife and the husband is bulgar. The cat is top rank in showbiz and our shop got rank 5. hihihihih Now I planed to send my son to university. hihihihihihih NOE: I'm money cheat. lol And yes.. it is 100% better than sims 1. Do U already see sims season? Its cuteeeeeeeee

• Denmark
11 Nov 06
as i answered in another topic also,my boyfriend plays sims and one day i decided to see what it's all about..and after killing one of the characters,making anohter lose his job..i found him another job but i forgot to wake him up to go to bed lol..i gave up cause i didn't wanna kill everybody:))

• United States
15 Jan 07
Really? I've never killed anyone yet. I guess I'm pretty good at it. Lol. I try to look after them the best I can. hahaha. Yours is a funny story. Thanks for sharing! Lol.

• Italy
11 Nov 06
i played it when i was in wales..


• United States
26 Nov 06
try it.. im sure you'll like it somehow :)

• United States
20 Jan 07
i love to play sims 2, i even have the cd of that game. Sims 2 is very nice, i cant stop playing it. I like it more than sims 1 because it has better features where the kids gets older, and etc. and many more.

• Craig, Alaska
18 Jan 07
I have sims 2 and other game add-ons to it. but actually haven't played in a month. As great and addictive they are right now my addiction is my new game for my Nintendo Ds. Though Sims is cool. My characters are some from "Smallville" . Only different thing so far is that Lex and Clark and brothers and Lana has a brother named Zahn and a adopted sister Lisa. Right now Lex and Lana are engaged and live together and going to college together, with their other roommate Lisa who is Lana's adopted sister.

• United States
15 Jan 07
Omg yes.. I get so addicted with my little sim families.. and its so cool I would always make a couple of families.. one with me and my hubby.. and one of me single,and i would make johnny depp and i would make them meet and get together.. I love that game..I think its better then 1 also.. But i don't like that you have to buy seperate discs not to download stuff you can't just get them off the internet like last time.. i use to download like crazy. And my hubby would tell me they are not real.. because i would not finish my game unless my little people were in bed.. then i would turn it off that way when i go and play it i would just get them out of bed.. He would just laugh.. and tell me i was silly.. I know they are not real it just didn't seem right to just leave them hanging.. LOL.. I haven't been able to play because i lost my cd.. but i miss it. As soon as i can i am going to have to buy me another one..