What do you do in the first rain?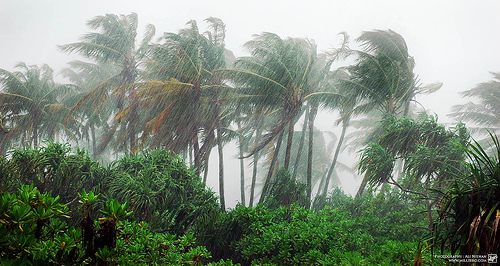 India
April 22, 2009 10:29pm CST
The first rains here are awaited with much longing and finally when it arrives it is such a relief for all of us. The summers are cruel on us and it can suck out the juice from you so easily. So when the rains first arrive in late April or beginning of May without thinking I just go out on to the roof top to get wet in the rain. I really enjoy it so much ........... its so much relief that I cannot explain it fully in writing ..... this habit I have it from my childhood ...never missed the opportunity to get wet and play in the first rain. So share your experience on how you enjoy the first rains.
3 responses

• China
23 Apr 09
i will stay at home. i don't want to go out because i don't feel very well for the rain , and my mood will not very well if has a rain. i don't know other things that can let me happy for the rain. if you go out , you will be washing by rain. and you must have to dry it for a long time. and may be ill by it. if there is a rain i will stay at home watch a movie.or play compuer. i want to post in mylot. so can earn the money that i want.

• India
23 Apr 09
if you don't feel well makes sense that you won't go out either. For me I take a bath immediately after I do all the fun stuff in the rain and get fully drenched ....... it prevents me from falling ill.

• India
23 Apr 09
all the very best for the fun that is associated with the rain and the enjoyment associated with it!!

• Canada
23 Apr 09
i love to get the rain boots and jackets on and go jumping in puddles with the kids!the love it so much to.i get it from childhood to i used to live on vancouver island and theres lots of rain there,whenever it rains it reminds me of home and i love it:D

• India
23 Apr 09
You seem to be my type in this matter. Let's all enjoy the fun.